'You Are An Officer, Must Be In Line With These Stars': Another Serviceman Sides With People
22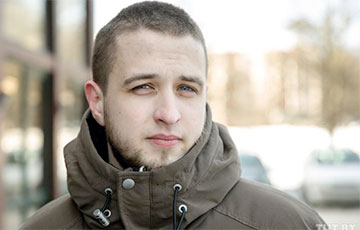 On the voting day, Yauhen Kupryjanau was on a guard duty.
"I am the wife of a military man. Or, rather, a former military man. I'd be lying if I said this doesn't bother me. But when my husband returned from work in the military uniform, I was afraid that he would come across inadequate people who would not figure out whether he was an honest person or not. At the same time, I am very proud of Yauhen. I am proud that he defended his position," Anastasia Kupryjanava wrote on her Instagram on August 18.
For more than six months, the couple kept silence. Today, the young family is ready to tell about Yauhen's resignation from the Armed Forces, and his new life, tut.by writes.
"I always thought: "I don't want a military man for a husband"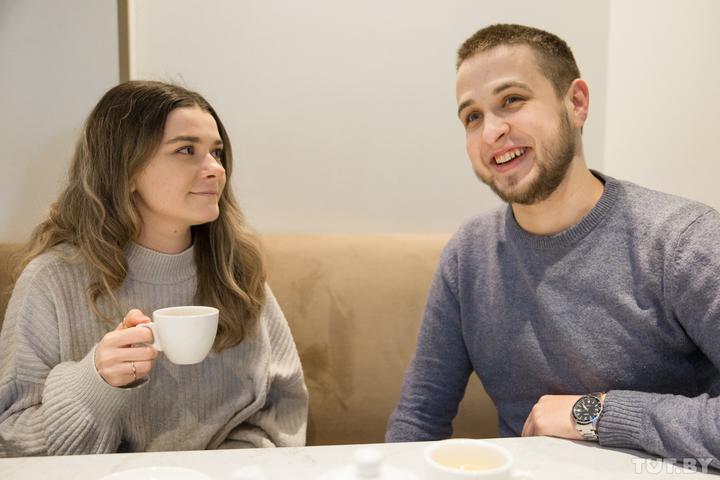 - My dad is a military man. I understood what kind of structure it was, and it has never been something close to me. I always thought: "I don't want a military man for a husband". As they say, don't make promises you can not keep, - Anastasia smiles.
Yauhen and Anastasia Kupryjanaus are from Maryina Horka. They went to the same school, but, as is usually the case, they were in different companies. They knew each other by sight - and nothing more. In the third year of the university, they signed up on VKontakte social network, and things started happening between them:
- I proposed to Anastasia at my prom. You said yes then, didn't you? - Yauhen asks Anastasia.
- Yes! I was ready to follow you even to the deserted village of Navakalosava, by the graduate's assignment, like a real officer's wife, - the girl laughs. - But when Yauhen called and said that he was writing a letter of resignation, my heart felt relieved. When you see what is happening around you, and at least for a minute admit that your husband may be involved in this ... I'm not sure that I could still be together with such a person. To hell with this money, to hell with these payments. We'll cope. A good conscience is more important.
- Perhaps there are some devil-may-care guys who simply abstract from what is happening, - says Yauhen. - I could not do this. This is a very convenient position when the commander is responsible for you. When you are internally sure that you are not responsible for your actions. But a person always has a choice.
Yauhen resigned from the Armed Forces of the Republic of Belarus on September 30, 2020. The officer did not serve until the end of his five-year contract for a year and nine months. Yauhen is a former commander of an automobile company (rear division).
- Immediately after Yauhen's resignation, we lived with my parents. Now he got a job, and we rented an apartment, - says Anastasia. - I have always told my husband that he has big potential, and there is no need to be afraid of change. Holding on to affordable housing? We'll earn money for the apartment ourselves.
Today Yauhen is a front-end developer (a programmer who develops the user interface, that is, the external public part of a website in the browser - edit.) in an IT company. Anastasia works as an administrator at a fitness school, and ventures into photography.
"During the first year of service, I realized that I would not renew the contract"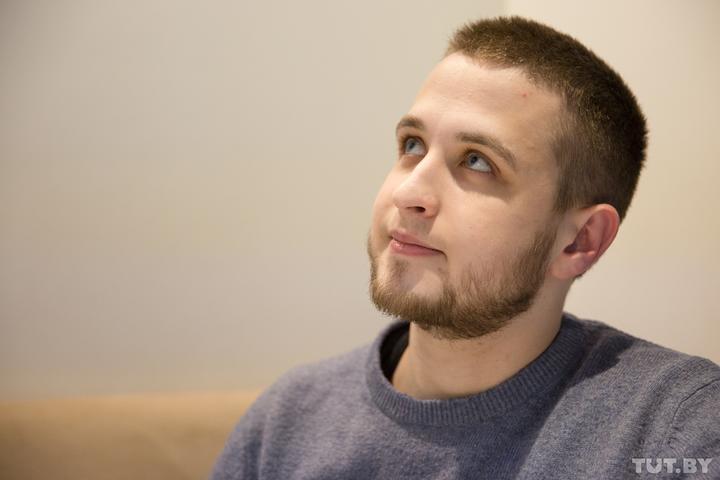 - From the 9th grade it was clear who I would be. Father is a former military man. Mom says that dad left the Armed Forces at the same age and rank as I am now. I've always loved technology. With my father, we were constantly dismantling and fixing something.
Yauhen is a military motorist, in 2017 he graduated from the military-technical faculty of the Belarusian National Technical University with a degree in mechanical engineering, and management. The guy remembers the period of study with a dreamy smile: "A good school of life, that was".
- There are not many places for assignment, the choice in my case was between Zhodzina, Novakolasava, Baranavichy, and Minsk. Many were afraid to stay in the capital: a serious post brings along great financial responsibility. Powerful equipment immediately "falls" on the shoulders of a young officer (trucks - Ural, ZiL, MAZ - edit.) However, I must say I the vehicles I had were in a decent condition.
I served three years - there were no problems. Some awards, incentives, certificates. I, one might say, was held in high esteem by the superiors, - recalls Yauhen. - Right after the university you are interested in working, everything is new. But after a while you realize that there is nowhere to grow - the ceiling is low. I want more, and this also applies to earnings. During the first year of service, an understanding was formed that I would not renew the contract.
- I realized that it was not your thing even earlier. I just put up with it myself, and waited for five years to pass, - smiles Anastasia.
- In the spring of 2020, I was offered the position of a senior officer in the automotive service. The process of applying for a new position lasted for three months, but in the end it never happened.
"Of course, you can't read by the eyes, whether they themselves believe in what they say or not"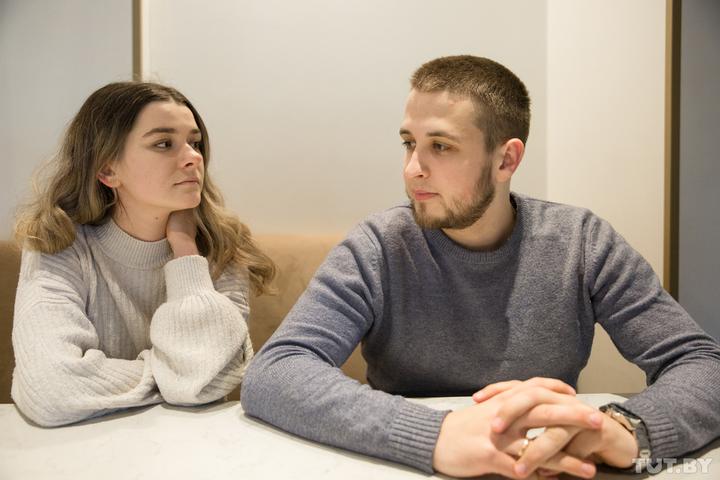 - On the voting day, I was on a guard duty. On August 10, in the unit, everyone was talking to each other, trying to understand what had happened. The opinions of those with whom I spoke were similar. You know, the right opinion. In my understanding, those were right opinions. There were no radicals among us, - says Yauhen. - On the same day, our political officer spoke about the Maidan, puppeteers and the revolution. The main ideologist of the unit liked to quote the Yellow Plums Telegram channel. It made me smile.
Of course, one cannot read by the eyes, whether they themselves believe in what they are saying or not. But it seems to me that even if you initially don't believe, but talk a lot about it, over time you begin to agree. You find it easier to accept this, than to say one thing and think another.
"Besides, they won't lie on TV," Anastasia sneers.
- In the evening of August 10, I read in one of the Telegram channels that personnel from our unit had moved out in cars to provide assistance near the Pushkinskaya metro station. At first I did not believe it, I asked my colleagues - they confirmed, they indeed went there, but stood in reserve, allegedly without participating in anything. I was shocked! After all, they constantly insisted that the army was out of politics! I understood that sooner or later the matter would concern me personally, and I would not be able to do it.
"If someone disagrees, write a letter of resignation"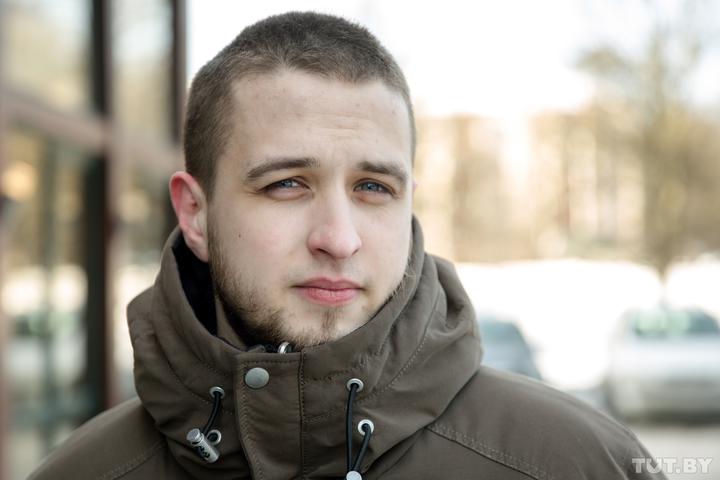 - From 11 to 16 August we were in a barracks position (mandatory permanent stay in a military unit - edit.) Everyone was shocked by what was happening. We moved in military vehicles, and passers-by showed us rude gestures, honking, shouting insults at people in uniform. I caught judgmental glances on myself. They judged everyone equally, and I understood why this happened.
On August 15, at the evening meeting, we were told: "Comrades officers, tomorrow at 10 am we are going to the unit, the uniform is civilian, we take the state symbols with us, and move to the Independence Square." I did not go to peaceful marches, I did not want to go there either. That's my right. And then the phrase sounded: "If someone does not agree, write a letter of resignation".
- Understood, accepted, - Anastasia smiles.
- I left the meeting and clearly understood that this was the end of my service in the Armed Forces. I told the commander: "I am resigning". He thought I was joking. They gave me the weekend to think. My decision hadn't changed by Monday.
The dismissal process is another story. You cannot leave the army peacefully. Voluntarily resignation is not a reason for dismissal. One might say, they rendered me a service by launching a system by which I was dismissed pretty quickly. They awarded me with four reprimands in a week, and a certification commission was appointed for non-compliance with the terms of the contract, and this commission decided whether to dismiss me or not.
Not all of the eight officers who were present at the certification commission voted for my dismissal the first time. So I moved on to the "second tour".
- Like the reality show "The Last Hero", where pieces of paper with the name of the person they want to expel are thrown into the trash bin, - Anastasia sneers.
- It seems they have finally agreed: 5 votes for, and 3 against. At the end of August, an order for my dismissal appeared. For another month, as a company commander and a financially responsible person, I transferred the affairs and position.
"I could not be silent. Publicity gives little protection"
- Anastasia, your post on Instagram about Yauhen's resignation made a lot of noise. Did you expect such a reaction?
- The post, to my surprise,went viral, and I received a lot of support. There were a couple of hate comments, but we understand who writes them, - smiles Anastasia. - I posted it on August 18 - after Yauhen wrote a letter of resignation. Before publishing, I showed the post to my husband, asked permission. He didn't mind.
For me, this is an opportunity to speak out. I could not be silent. Plus the publicity gives at least little protection. When Yauhen went to talk to the unit the next day after this post, I wrote down the license plates of all cars with tinted windows leaving there - I was so worried.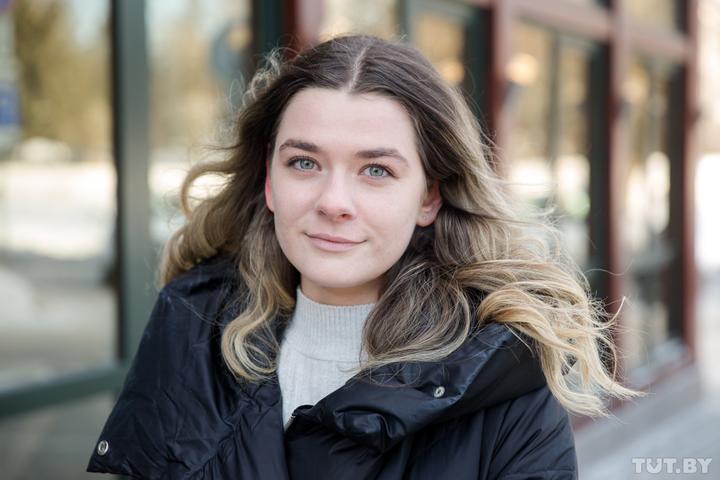 - "Why didn't you stop your spouse? What did you want to say with this post?" - asked the bosses. "I spoke openly that I did not support what was happening and I no longer wanted to be part of the army," Yauhen continues sadly. - I always had respect for stars, uniforms, titles - this is important for me. You are an officer, you have to behave like an officer. And I can't just wear shoulder straps for beauty. We must be in line with these stars.
They asked me: "So, will you burn down the uniform? Throw it in the trash?" No comment. Now my military uniform is hanging on a hanger in the closet.
I can understand people who speak negatively about the army, referring to it. But if an outsider says that I went there in vain, I ardently prove that this is not so. This is painful. Still, I devoted 8 years to the structure. Would have been Captain this summer.
"We do not feel safe today. Therefore, we are considering relocation"
- For the year and nine months that I did not complete my contract, I have to pay 15 thousand Belarusian rubles. We were given a month to pay off, the deadline was until February 6. We did not manage to collect the required amount, we are awaiting trial. I do not refuse to pay, I knew what I was doing. We will pay off the debt gradually. I think the court will decide to calculate a monthly percentage of the salary.
- To be honest, we thought there would be even more. Therefore, when we saw the amount, we were delighted, - says Anastasia.
- We don't feel safe today. Therefore, we are considering relocation to Ukraine (relocation - moving to another country or city for work - edit.), - Yauhen shares his plans.
- I don't want to, of course, but if I have to, I'll go, - Anastasia sighs. - I like living in Belarus. All relatives and friends are here. My parents support us. Yauhen's mom too, his dad passed away in 2019.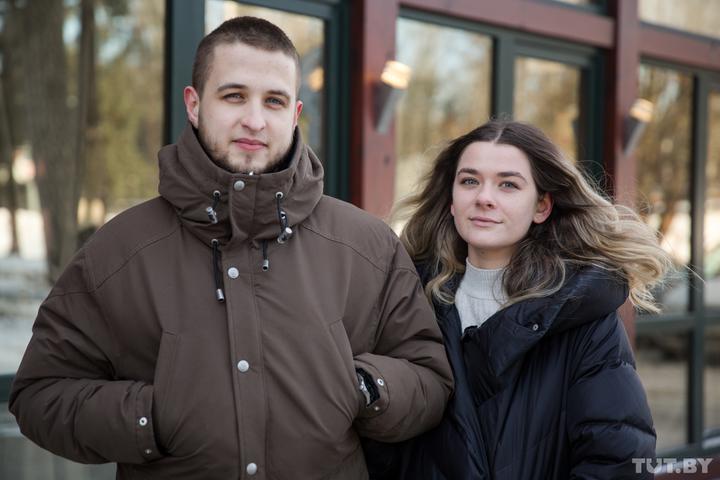 - Yauhen, apart from what happened in August, did anything bother you at your latest workplace?
- It was embarrassing that many of the colleagues eventually atrophy their desires and goals: "I would have an apartment and a pension". At 30, people think about retirement. What will you do before retirement? No life for 20 years?
I don't think people are born weak-willed. In principle, there are many decent and good people in the army. But their desire to develop seems to be dying away - they "settle down" on a position and are ready to sit on it for 10 years.
5-7 officers were fired from the unit simultaneously with me. I don't know the exact reasons. I do not blame those who stayed. This is their choice. Of course, I would not like to see many colleagues there - they can do more. "But I'm not doing anything bad," I hear from them in response.
- Many in August argued that "the army should be with the people." Did you believe in this alignment?
- Unfortunately, I knew that this would not happen. And I was not mistaken: it seems that not a single loud voice from the Armed Forces sounded. Instead, high-ranking people from the world of sports and culture stood up to protect the people.
- Under other circumstances, would you return back to the Armed Forces?
- Not on the previous position. I've outgrown it. For reorganization - yes, I will gladly share my experience and knowledge. I cannot fully give up what I have now. It's really a different world.