The SBU Handed over a List of Belarusian Officials and Proposed to Restrict Their Entry to Ukraine
2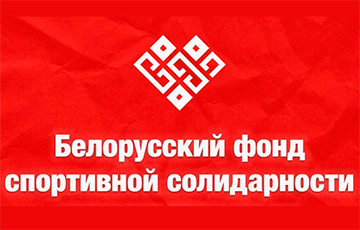 The list was submitted by the Belarusian Sports Solidarity Fund.
The Belarusian Sports Solidarity Fund has submitted to the Security Service of Ukraine a list of officials and proposed to restrict their entry to Ukraine. The fund announced this on March 1 on its Facebook page.
The list includes the Minister of Sports and Tourism of Belarus Siarhei Kavalchuk, his deputies Mikhail Partny, Aliaksandr Baraulia, Viachaslau Durnou, and other officials.
"The Sports Solidarity Fund kindly asks the Verkhovna Rada of Ukraine, the Cabinet of Ministers of Ukraine, the Security Service of Ukraine to support the attached list and submit it to the National Security and Defense Council of Ukraine in order to include these Belarusian officials in the field of sports in the sanctions lists regarding the subjects of the regime of Belarus for undermining democracy," as it was noted in the message.
The authors of the appeal noted that they can provide materials and evidence against the officials responsible for "serious violations of human rights."