Media: PandaDoc Liquidates the Company in Belarus
9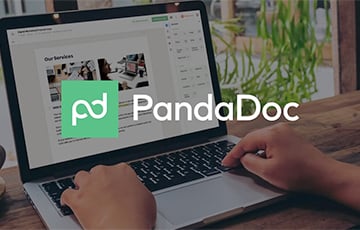 The decision was made on February 22.
Information about PandaDoc LLC appeared in the list of companies that are in the process of liquidation. Such a list, as reported by dev.by, is published by the magazine "Justice of Belarus."
The decision to liquidate PandaDoc LLC was made on February 22, 2021. Sorainen & Partners is the liquidator.

The dev.by portal has asked the founders of PandaDoc Mikita Mikado and Siarhei Barysiyuk for comments but has not yet received a response.
In September, Mikita Mikado revealed that PandaDoc is opening an office in Ukraine. At that time, 60 employees of the company moved there. On the PandaDoc website, most of the technical vacancies are open in the Kyiv office. There is only one vacancy left in Minsk.
The founders of the company Siarhei Barysiyuk and Mikita Mikado in the summer initiated the creation of a private initiative to raise money for security officials who decided to change their profession.
On September 2, searches were carried out in the Minsk office of PandaDoc. 7 out of 20 employees were detained for questioning. Over the course of two days, DFR employees interviewed more than 100 company employees.
On September 4, it became known about the initiation of a criminal case under part 4 of Article 210 of the Criminal Code of the Republic of Belarus against four employees of the company:
director Dzmitry Rabtsevich;
product manager Viktar Kuushynau;
accountant Yulia Shardzika;
HR Uladzislau Mikhalap.
According to the investigation, they, as a group of persons, using their official position, took possession of funds in the amount of about 107 thousand Belarusian rubles from the budget.
On September 11, the company's employees were charged but under a different article: not embezzlement from the budget but fraud - part 4 of article 209, from three to ten years.
Mikita Mikado and Siarhei Barysiyuk associate the criminal prosecution with a project to help security forces. On September 15, Mikita announced that he had suspended the aid project. The initiative was taken up by the CEO of DeepDee Yaraslau Likhachouski.
On September 23, it became known that the PandaDoc company achieved the removal of the arrest from its account. For this, the company transferred 107 thousand rubles in equivalent to the deposit of the Investigative Committee.
On October 11, PandaDoc director Dzmitry Rabtsevich was released from the KGB pre-trial detention center under house arrest. On October 13, the measure of restraint was changed for two more persons involved in the case - the chief accountant of the company Yulia Shardzika and HR Uladzislau Mikhalap returned home.
Product manager Viktar Kuushynau remains in custody.