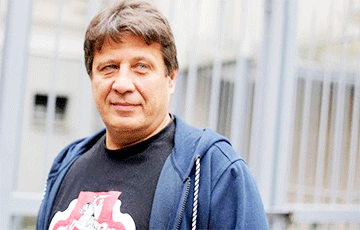 Mikalai Kazlou spent three days at Akrestsina Street.
The chairman of the United Civil Party (UCP) Mikalai Kazlou was released on March 4 from the Minsk CIP on Akrestsina Street.
As the BelaPAN was told by the deputy head of the UCP Antanina Kavaleva, Kazlou was released 72 hours after his arrest on March 1.
"We believed that he was sent to serve 15 days, but the day before yesterday, the district police officer said that Mikalai had been detained pending trial under a different protocol. In total, three protocols were drawn up against him for disobedience to law enforcement officers," she said.