Residents Of Paudniovy Zakhad Came Out For March With National Flags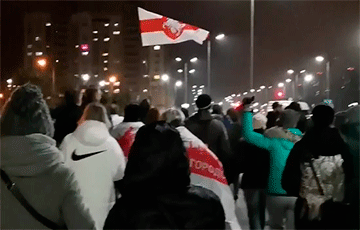 Minsk residents are protesting daily.
Protests continue in the capital city.
A column of people with WRW flags marched in the Minsk district of Paudniovy Zakhad, chanting "Long live Belarus!".
The video was published by the tut.by telegram channel.