'Even Lukashists Will Come Out To Protest': Workers' Uprising Ripening At Krasnoselsk Cement Plant
18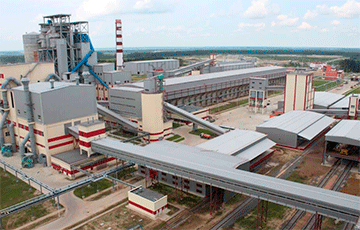 Wages at the enterprise fell sharply.
Employees of Krasnoselskstroymaterialy, one of the three "modernized" cement plants, complain about falling wages.
- Now I get 600 rubles in my hands. In the summer I received about 1200. The actual salary dropped because we are ordered to stay idle for three days a week," an engineer, technical worker of the plant tells Euroradio. - In addition, no bonuses are paid. Due to these and other factors, the salary of some is almost half as much. And there is no less work.
Another worker of the plant sends his payrolls. In August 2020, he received 723 rubles + 214 rubles in advance. And in January - 404 rubles + an advance of 172 rubles.
- Full advance payment is usually 250–280 rubles. Now, we have already received 92 rubles twice. They pushed everyone into some kind of debt problem, - says a worker from Krasnoselsk. - Previously, loaders received more than foremen, and the amount of work was less. We were paid extra for cleaning the territory, now there is no such thing. In the summer season, not some great volume of work is usually done, the salary is 1200, but it is not worth it. And in winter we are forced to stay idle without pay.
Salaries are cut, the volume of work does not decrease, but, on the contrary, increases. This was not the case before. The financial police often come, but there is no sense. The other day riot police were wandering around the plant. I do not know what this is all connected with, but still.
Problems with salaries at KSM are associated with joining the holding - the Belarusian Cement Company. This happened back in 2018.
- In winter, our salary has been falling for a long time. Many factories have found themselves in a similar situation. But now it feels most severely. Even the Lukashenka people from the factory say that if they are not paid their salaries, they will go on a demonstration," the engineer continues.