Russian Colonel Prosecuted For Attempted Mutiny Deported From Belarus
13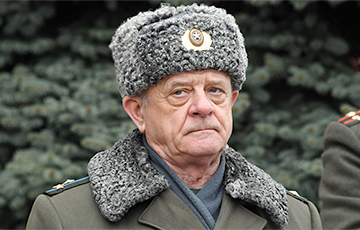 He has sent an open letter to Lukashenka's administration.
Colonel Vladimir Kvachkov, a well-known Russian nationalist, was deported from Belarus. He has said so himself in his statement on the SpecialTVchannel on Youtube, Euroradio reports.
Kvachkov came to Minsk to attend the conference "Russia - a single Fatherland". It was held on April 9-11 on the basis of the Republican Cultural and Educational Center of Lukashenka's Administration.
The colonel made two reports at the conference.
However, right after he got off the bus, as he says, Kvachkov visited Aliaksandr Lukashenka's administration and handed over an open letter to him. This letter contained proposals for changing the electoral system in Belarus, so that Russia and Ukraine would follow the example. In 24 hours after delivering the letter, Kvachkov was deported from Belarus.
Colonel Kvachkov is known for his nationalist views. In Russia, he was tried twice - for attempted assassination of Anatoly Chubais (acquitted by a jury) and for attempted mutiny.