Belarusians Began to Refuse Purchases en Masse
14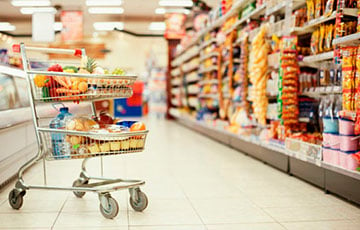 The retail turnover in the country has significantly decreased.
According to the results of January, retail trade turnover decreased by 0.9% in comparison with the same period last year and by 3.6% in January-February. For the first quarter, the volume of retail turnover amounted to 13.1 billion rubles, having decreased in comparable prices by 4.5% compared to January-March 2020, the website naviny.online writes.
Belarusian economists believe that, given the high cost of credit resources, the activity in the consumer market this year will be low, and, in this regard, the volume of retail trade may turn out to be lower than last year.
"Until 2020, lending to the population was one of the key drivers of increasing domestic demand. The high interest rates on loans for the population, which have existed for the past six months, clearly restrain domestic demand," said Iryna Tachytskaya, Research Director of the IPM Research Center.
In her opinion, domestic demand is also limited by the difficult situation in the country. Recently, the number of expensive transactions in Minsk has sharply decreased: sales of new cars at the beginning of the year fell by more than a third, and sales of apartments at the end of last year - to the lowest level over the past six years.
Experts do not yet see the prerequisites for an increase in domestic demand and, as a result, retail turnover.