Putin's New Game against Lukashenka: What the Kremlin Is Changing
51
Brian Whitmore, Atlantic Council
3.04.2021, 9:32

25,472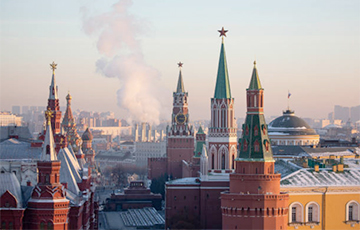 The Russian Federation has already appointed its third ambassador to Belarus over the past three years.
The Kremlin is busy preparing to tighten its grip on its much smaller but strategically important western neighbor. It is especially noteworthy that Russia has already appointed its third ambassador to Belarus over the past three years.
Its new representative, Yevgeny Lukyanov, an experienced diplomat whose past is also connected with the financial sphere, replaced ex-ambassador Dmitry Mezentsev, who had only worked in the post for two years. Mezentsev received a rather formal post of state secretary of the "union state" of Russia and Belarus.
Like Vladimir Putin, Lukyanov is a Petersburg resident. He has served as the Russian Ambassador to Latvia since December 2016. Before that, Lukyanov was deputy secretary of the influential Security Council of the Russian Federation. He also had experience in banking and finance and held executive positions at Dresdner Bank and VTB from 1993 to 2006.
According to his official biography, Lukyanov served in the USSR Ministry of Foreign Affairs from 1984 to 1990. But judging by the weekly confidential report of the Center for Strategic and Foreign Policy Research, he was also an officer of the first main intelligence department of the KGB of the USSR.
This claim cannot be independently confirmed, but it fits quite plausibly into his biography. In any case, Lukyanov is a major figure, and his appointment suggests that the Kremlin is preparing to use the political crisis in Belarus to increase Moscow's influence there.
In a closed report, the Center for Strategic and Foreign Policy Studies, known for its excellent sources in Russia and Belarus, states that Lukyanov is heading to Minsk on a "combat mission" to keep the country tightly bound by Russian influence.
His experience in banking and finance will be instrumental at a time when Russian state-owned companies and oligarchs linked to the Kremlin are looking to acquire key Belarusian businesses.
In particular, there are reports that the Russian Uralkali - the largest producer of potash fertilizers owned by the Kremlin-affiliated oligarch Suleiman Kerimov - is going to absorb the Belarusian giant Belaruskali. It is also reported that the Russian chemical company Uralchem, owned by Russian-born Russian citizen Dmitry Mazepin, is trying to acquire a large Belarusian fertilizer company, Hrodna Azot.
Lukyanov's worldview fits the obvious mission of keeping Belarus in Moscow's orbit. The Russian daily Kommersant reports that, in his opinion, the West intervened during the events of the Ukrainian Revolution of Dignity in 2013-2014. He accused the United States of providing $ 5 billion to fund Euromaidan in Ukraine and said Poland had allegedly opened military training camps to train anti-Kremlin Ukrainians.
Moreover, working in such a high position as the Deputy Secretary of the Security Council of the Russian Federation, Lukyanov has the necessary authority to have access to Putin and his inner circle.
Lukyanov's appointment also resembles former KGB officer Mikhail Babich, who was also the Russian ambassador to Minsk in August 2018.
Before arriving in Minsk, Babich had long been one of Putin's most effective security officials. He was the Kremlin's representative in the Volga Federal District at a time when Moscow was suppressing the national aspirations of Tatarstan and Bashkortostan. He was also briefly appointed by Putin himself as Chechnya's prime minister as Moscow was busy suppressing the troubled region.
But Babich lasted less than a year as Moscow's representative in Belarus. His tough approach to keeping Belarus in Moscow's orbit and openly courting pro-Kremlin figures only alienated Russia from its goals, so he was replaced by Mezentsev in April 2019.
Looks like Lukyanov is entering a new position with a similar mission, but a more delicate approach is expected from him. And he clearly will not be the only person in Moscow in Minsk.
According to the Center for Strategic and Foreign Policy Studies, former Prime Minister of Belarus Siarhei Rumas was nominated to the supervisory board of a large Russian bank, Rosselkhozbank. The chairman of this council is Dmitry Patrushev, the Russian minister of agriculture, a member of the board of directors of Gazprom, and the son of the secretary of the Russian Security Council Nikolai Patrushev.
Lukashenka fired Rumas as prime minister in June 2020. When protests erupted last August over controversial election results, the Instagram profile associated with the Prime Minister posted a message in support of the protesters, criticizing their crackdown by the police and security forces.
If the appointment to the Rosselkhozbank is made, it will be a signal that the Kremlin is trying to recruit and win over to its side people who have some weight among the Belarusian opposition.
Vladimir Putin is clearly taking his game in Belarus to a new level. He is going to tighten his grip and expand his economic, political, and military influence. And this becomes a serious risk for NATO members on the border with Belarus - Latvia, Lithuania, and Poland. It is also high time for the West to make an effort.
Brian Whitmore, Atlantic Council