Aleh Butkevich: May Easter Joy Strengthen Faith in the Final Victory of Good
1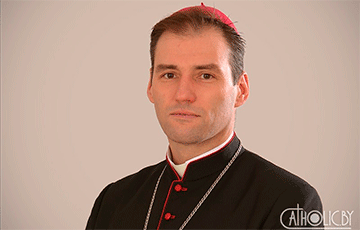 The head of the Conference of Catholic Bishops of Belarus congratulated Orthodox believers on Easter.
On the eve of Easter, which the Belarusian Orthodox Church celebrates on May 2 this year, the chairman of the Conference of Catholic Bishops of Belarus, Bishop of Vitsebsk Aleh Butkevich sends congratulations and wishes to Orthodox brothers and sisters on the holiday, catholic.by reports.
In a letter addressed to the Patriarchal Exarch of All Belarus, Metropolitan of Minsk and Zaslaul Veniamin, the head of the Belarusian Catholic episcopate writes:
- Your Eminence!
On behalf of the Conference of Catholic Bishops and all believers of the Catholic Church of Belarus, allow me to convey to you and, in your person, all the faithful sons and daughters of the Belarusian Orthodox Church sincere congratulations on the redemptive Feast of the Resurrection of Christ.
The Risen Lord, destroying by his death the insidious evil of the ancient enemy and overthrowing the power of death, leads the new chosen people, washed by His Most Precious Blood, from all crimes, starting with the sin of our ancestors Adam and Eve. Therefore, all the heavenly host rejoices, and people who have been reborn in the sacrament of holy baptism all over the earth sing songs of praise to their Victorious Lord.
May this Easter joy fill the hearts of all brothers and sisters, children of our Motherland, in this troubled time, strengthen them with faith and hope for the final victory of God's good over all evil and unite us in the love of the Risen Christ!
Christ is risen! Truly resurrected!
With brotherly love in the Lord,
Bishop of Vitsebsk Aleh Butkevich
Chairman of the Conference of Catholic Bishops of Belarus