EDB Notes Inflation Risks For Belarus Due To US Sanctions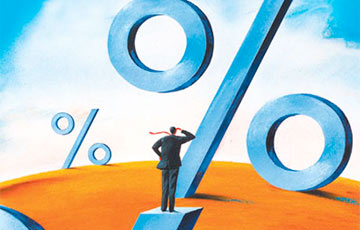 Inflation is already unfolding faster than the authorities expected.
The Eurasian Development Bank notes the risk of increased inflationary pressure for the Belarusian economy due to US sanctions against Belarusian enterprises. This is stated in the May economic review prepared by the EDB analysts.
According to the website naviny.by, the review notes that the National Bank of Belarus has tightened monetary policy amid high inflation and inflationary expectations. The refinancing rate on April 21 was increased by 0.75% to 8.5%.
"Taking into account the increase by the NBRB of the calculated values of the standard risk, the rates on market loans in Belarusian rubles may rise by 0.5-2 percentage points. This will contribute to ensuring price stability, but will restrain consumer and investment activity, "economists say.
According to the EDB's calculations, maintaining the refinancing rate at 8.5% this year, while maintaining control over the money supply by the National Bank, may lead to a slowdown in inflation to 6.5-7% at the end of the year.
"At the same time, there is a risk of increased inflationary pressure this year when the threat of a reduction in Belarusian exports is realized due to the resumption of restrictive measures by the United States against a number of Belarusian petrochemical enterprises," the EDB analysts point out.
As reported, the official forecast of the Belarusian authorities on inflation for this year assumed an increase in consumer prices by 5%, but in fact in the first quarter they increased by 3.8%.
In the coming quarters, experts of the National Bank predict, inflation will slow down and by the end of the year it may reach about 7%.
Against the background of accelerating inflationary processes this year, the National Bank on April 21 for the first time in the last six years increased the refinancing rate (from 7.75 to 8.5%).
On April 19, the United States decided to renew sanctions against the state concern Belneftekhim and eight Belarusian state-owned enterprises: Belarusian Oil Trading House, Belneftekhim USA Inc., Belshina OJSC, Hrodna Azot OJSC, Hrodna Khimvolokno OJSC, Lakokraska OJSC ", OJSC" Naftan "and OJSC" Polatsk-Steklovolokno ".
Principal transactions or activities "with the specified enterprises, companies that they own individually or collectively, directly or indirectly, with a 50 percent or more share, are permitted until June 3, 2021".