The Former Head of the National Bank of Belarus: This Regime Has Already Lost Everything, It Will Not Be Able to Hold On for a Long Time
32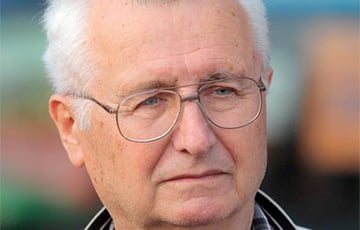 The people are increasingly turning against the illegal government.
What internal logic are the authorities guided by when passing harsh sentences, and what will be the reaction of society to them?
Former chairman of the National Bank Stanislau Bahdankevich in a comment to udf noted that the authorities succumbed to emotions.
"Apparently, now they cannot think of anything but revenge. Even though people went to peaceful processions, hoping that our government is civilized and will resign itself. They do not spare anyone - neither women, nor very young people (or even teenagers), nor pensioners," Bahdankevich said.
What will be the consequences of massive political repression in the country?
"Of course, they cannot add sympathy to the authorities on the part of the population - on the contrary. Hardly anyone can calmly perceive the mockery of their people. But the country's leadership now does not think about the confidence of the population, it only thinks about how to retain power in their hands at this particular moment. But I think that this regime has already lost everything, I don't think that it will be able to hold on for a long time," Bahdankevich believes.
He compared the situation in Belarus and neighboring Russia.
"As the world already criticizes Russia for political repressions, but there, it is far from the level of repressive practice that exists in Belarus today. Even in Russia, the regime is not as cruel as here," Bahdankevich said.
In his opinion, much in Belarus will depend on what Moscow decides to do with Lukashenka next.
"He is still in power only because the regime in Russia supports him. But if this support breaks a little, anything can happen," Bahdankevich believes.