When Will the Tail Wag the Dog?
5
Kanstantsin Skuratovich
6.05.2021, 9:41

10,746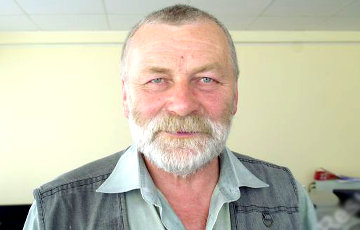 The "medical" fact still determines the situation in the economy of Belarus.
Where is Belarus going? A quarter of a century ago, it named the World Trade Organization (WTO) as a goal for economic development, which liberalizes international trade and regulates trade and political relations between its member states based on the General Agreement on Tariffs and Trade. Tariffs are set fair in the sense that they exclude the possibility of any country deriving unjustified benefits from trade. That is, monopoly or, say, dumping is excluded.
Since the most developed economies belong to the WTO, they affect all prices and tariffs in all other countries participating in international trade.
What can you say about Belarus in this regard? In the past, it had more chances to build the material and technical base of communism than to enter the WTO in the foreseeable future. The main obstacle is the lowest labor productivity in comparison with developed economies, which could be stimulated by "shock therapy" to radically increase. But a protective instinct was triggered in society, and a group of people, who became established in power thanks to this, decided to overcome the abyss in several leaps.
Or to chop the tail of a dog in several steps - they thought that it would not hurt so much.
It is unfortunate because this was not a tactical miscalculation but a strategic mistake. The thing is that the BSSR in the past was fully integrated into the Soviet economy, and the Republic of Belarus that emerged instead of it turned out to be fully integrated into the CIS - in terms of technological, economic, and resource ties.
This circumstance should have prompted work on disintegration, liberation from the shackles of the Soviet national economic complex, but, instead, they began to achieve even greater integration with the Russian Federation.
I think many remember how zealous Viachaslau Kebich was in this direction, and Lukashenka, who took over the initiative from him, promised everyone that as a result of his policy, his uncut tail would wag the dog. It looked absurd enough, but the people found it tempting. Everyone considered that the richest Russian market would buy all Belarusian industrial and food products at seller prices and supply them with the necessary resources at buyer's prices.
The mistake was that Russia could afford complete freedom in relations with Belarus, and Belarus could neither sell its products nor buy resources from anyone other than Russia.
This fact, recorded with medical accuracy, still determines the economic situation in the economy of Belarus. All attempts to diversify foreign trade and liberalize the domestic market are crushed against him. For this reason, import substitution has been established for a long time, and obviously, unsuccessfully, administrative control over prices for socially important goods has been established, and an assortment for the sale of Belarusian goods has been established for retailers. In other words, the founding fathers of the Belarusian model chose the status of a resource appendage of Belarus for the Russian Federation.
According to Lukashenka, Belarus was assigned the role of an industrially developed economic metropolis, and Russia - a colony doomed to consume almost exclusively colonial goods.
But in fact, the dependence of the Lukashenka government on "suppliers of raw materials" grew every year, and the possibilities of selling finished products were dwindling.
In January-February of this year, Belarus's foreign trade turnover reached $ 9,945.4 million, including exports - $ 5,016.7 million (+ 21.2% to the volume of January-February 2020), imports - $ 4,928.7 million (+ 12.4%). The balance of foreign trade in goods was positive in the amount of $ 88 million against a negative balance of $ 506.9 million in January-February 2020.
It would seem, live and rejoice. Moreover, in January-February 2021, export and trade operations were registered with 166 countries of the world. One gets the impression that the entire world market has opened up to Belarusian merchants. But this is not the case since most of Belarus's foreign trade partners resemble onlookers who sometimes come into a shop to buy something on occasion and take it away in a string bag.
According to Belstat, the main trading partners in January-February were the Russian Federation - 48.5% of the total turnover, China - 7.4%, Ukraine - 7.2%, Germany - 4.2%, Poland - 4.1%, Netherlands - 3.7%, Lithuania - 2.1%, Turkey - 1.3%, Kazakhstan - 1.2%, Azerbaijan, USA and Italy - 1% each.
What can I say to this? Given the scale of the Chinese economy, China cannot be recognized as the main, moreover, strategic partner of Belarus. The same is more true for the United States. Ukraine, Poland, and Germany may well claim this role, but our strategy is to mold ourselves to the giants. But if you characterize the main trend, then you can apply a rule from jurisprudence, according to which responsibility for a more serious crime absorbs less severe punishment.
In other words, the state of the economy of Belarus, thus, its foreign trade, was initially determined by the policy of Russia and is still determined by it.
The current revival of the Belarusian economy is mainly due to the resumption and increase of Russian energy supplies, which revived exports as well. For example, the export of petroleum products increased to $ 648.7 million (1.75 times compared to the same period last year) because crude oil imports increased to $ 995.5 million (2.9 times).
Of course, you will have to pay for oil, but there is no money. The growth in industrial exports was modest, and food supplies collapsed. Thus, meat and edible offal to Russia accounted for only 45.5% of the volume of supplies in January-February 2020, cheese and cottage cheese - 94.2%, uncondensed milk and cream - 77.5%, milk and dry condensed cream - 87.5%.
And what to do with this good, which is impossible to sell on the domestic market even at retail at the market price...
Kanstantsin Skuratovich, Our Opinion