Lukashists 'Sentence' Mikalai Statkevich's Ally To Six Years In Reinforced-Security Penal Colony
10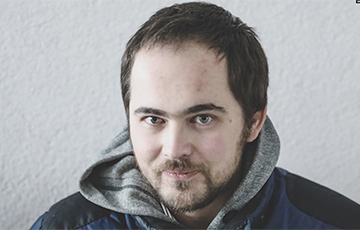 The lawyer demanded an acquittal for his client.
Activist of the steering committee for the creation of the Narodnaya Hramada party Siarhei Sparysh was sentenced to 6 years of imprisonment in a reinforced-security penal colony, Radio Svaboda reports.
Antanina Kanavalava and her husband Siarhei Yarashevich were sentenced to 5 years and 6 months in prison. Antanina will serve the sentence in a general regime colony, Siarhei - in a reinforced-security colony.
Siarhei Korshun and Yauhen Pryvalau were sentenced to 4 years and 6 months in a reinforced-security colony.
The defendants were charged with "preparing for participation in mass riots, and preparing thereof".
Siarhei Sparysh is also accused of "hindering the work of the Central Election Commission".
Lawyers of all five defendants demanded an acquittal for their clients.
The Army with the People Telegram channel appeared in June 2020.