Stepan Latypov in Court: All My Actions Are Due to GUBOP Officers
6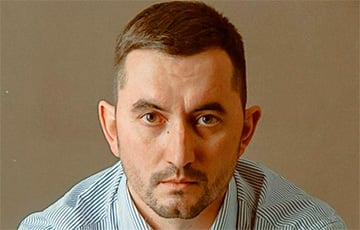 The political prisoner was sent for forensic psychiatric examination.
Today the trial of Stepan Latypov, defender of the Square of Changes, resumed. Dozens of Belarusians came to support the political prisoner. Only 15 people were allowed into the hall because of an "unfavourable epidemiological situation". Those who managed to get to the hearing said Stepan was in a glass cage and handcuffed to the police. He looks good, but "he's very angry, he's wearing clothes with a high collar, and one can't see the stitching".
Latypov said that all his actions were not related to his inadequacy, but "to the employees of GUBOP".
He also mentioned it before he slit his own throat with a pen. Then he said that the GUBOP had threatened to initiate criminal proceedings against his family and neighbours if he did not plead guilty.
Latypov is accused of "fraud on a particularly large scale", "gross violation of order and resistance to a police officer".