Free Belarusian Towns Came Out To Protest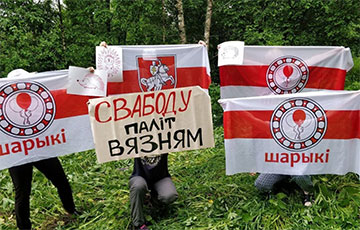 The patriots will not be stopped!
Belarusians in Lida, Dziarzhynsk, Barauliany, Sharyki, Rakau, Babruisk and other free towns and districts have held new protests.
A selection of rallies and meetings of partisans from all over Belarus was published by the Basta telegram channel.
Belarusians never give up and continue to live: "Long live Belarus!"