On Camera: Sheiman Fired
24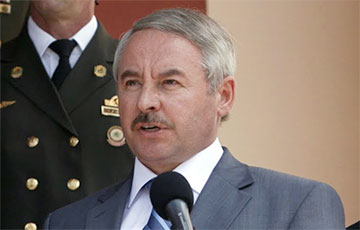 Lukashenka's accomplice has left his post.
Lukashenka signed a decree dismissing Viktar Sheiman from his post as head of the Administration in connection with his resignation.
Viktar Sheiman is one of the dictator's closest and most loyal officials. Sheiman had been the manager of the impostor's affairs since 2013.
He is suspected of involvement in killing opponents of the Belarusian authorities in 1999 - former Interior Minister Yury Zhakharanka, former CEC chairman Viktar Hanchar, and businessman Anatol Krasouski. At that time he served as State Secretary of the Security Council.
Former SOBR fighter Yury Harauski is convinced that Sheiman was involved in killing them.