Authorities Sent Churches "Order" On Prayers For July 3, And Catholics Decided To Perform "Mighty God"
17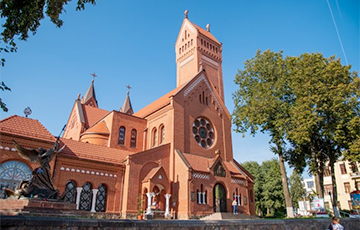 Things did not go according to the officials' plan.
The official website of the Catholic Church in Belarus has updated a message that responded to the authorities' call to hold a general prayer "For Belarus" on Independence Day on July 3.
"Also on this day, July 3, the Curia encourages at the end of Holy Mass to sing the hymn 'Mighty God,' in which we will ask Almighty God to save us and our region from all evil," now says the message, signed by notary of the Curia of the Archdiocese of Minsk and Mogilev, priest Raman Strashko.
Earlier it was reported that the authorities sent out orders for prayer for July 3.