Band "Kino" Performed Their Song "Changes" At Concert In Minsk
5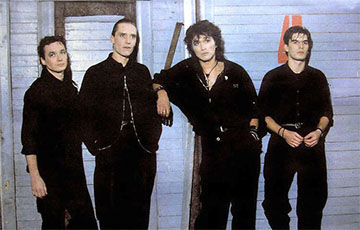 Viktor Tsoi's son is the producer of the show.
The band "Kino" performed the anthem of the Belarusian revolution, the song "Changes," at a concert in Minsk.
Viktor Tsoi was singing, or rather the digitized voice of the musician, and he was accompanied by two bassists of different years Alexander Titov and Igor Tikhomirov, as well as the permanent guitarist Yuri Kasparyan. Aleksandr Tsoi, Viktor's son, produces the show.