"Everything Rotten Will Soon Fall, And We'll Help In It!"
1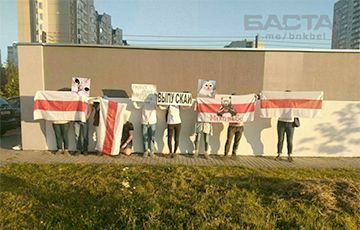 Mikhalova partisans came out for a vibrant rally.
The Mikhalova partisans came out to the rally and said:
"Legal laws in Belarus don't mean anything anymore, but the laws of nature can't be cancelled.
Everything rotten will soon fall, and we will help it!
And the Belarusians will build a new country.
The photo was published by the Basta telegram-channel.