MEP On Palina Sharenda-Panasyuk: For Her, For All Of You, We Will Not Stop Fighting
3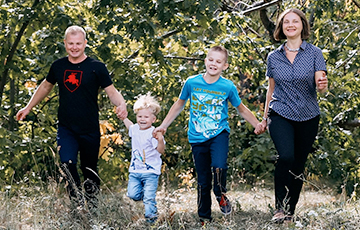 Europe admires the courage of the Belarusian activist.
MEP from Portugal Isabel Santos commented on the decision of the so-called court in the case of the European Belarus civil campaign activist Palina Sharenda-Panasyuk. She was sentenced to two years in prison.
MEP Isabelle Santos called this illegal verdict "a dark day for democracy":
"Palina was amazingly bold in a politically motivated trial ruled by a puppet judge. I read your reaction in the comments to the news about Palina ... what courage, what honesty! She has two children, 5 and 12 years old, and her husband is under house arrest. Palina belongs to the European Belarus civil campaign.
This is the story of many citizens and families of Belarus, who were torn apart by the dictatorship of Lukashenka, which continues to persecute people. For her and for all of you, for freedom and democracy, we will not stop fighting.