Popular Blogger Told What Awaits Lukashenka's Accomplices
10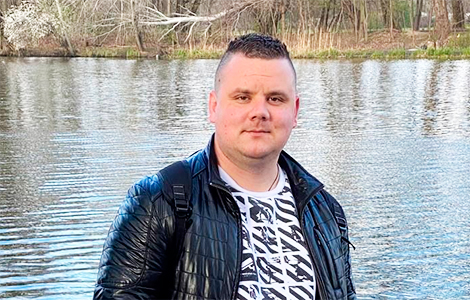 A new government will come, and the time will come to answer for their actions.
The founder of "Realnaya Belarus" Artsiom Shaporau gave his first big interview to the media. The popular blogger, among other things, told Studio X97 about what awaits the accomplices of the Lukashenka regime.
- There are five people to sit next to Lukashenka in the dock. Who are they?
- There are too many of them. Too much. There, in fact, everyone from the heads of the city to the heads of the districts should sit next to him. Each head of any department of the Ministry of Emergency Situations who participated in the crackdown, the Ministry of Internal Affairs, GUBOPiK, OMON. They all have to be in jail. And not only the authorities, but also those who carried out these orders. The Constitution clearly states, as well as the oath, that they have no right to carry out illegal orders. For this, they must study the legislation, and they do. But they did what they did and must answer for it.
A new government will come, and I will demand from it that everyone is responsible for their actions. It is very important. Because people were killed. And we only know a part of those who were killed. After August 9, remember how many people were missing? Then someone drowned, someone seemed to hang himself. These are links in the same chain, and this needs to be investigated.
And everyone should be held responsible for this. It is very important.