Lithuania Says About 2,000 Illegal Migrants Stay In Hrodna
51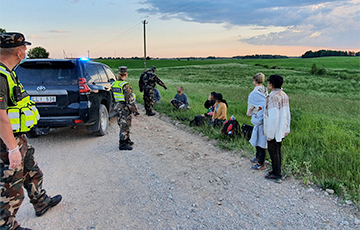 They are getting ready to storm the border.
Lithuanian border guards arrested 118 migrants from Belarus, who had illegally crossed the border in the past 24 hours. This is reported by the press service of the Lithuanian border authorities.
A total of 3,145 illegal immigrants have already been detained this year, which is almost 40 times more than last year.
According to Delfi, now the military are building a new tent camp at the military training ground in Shalčininkai district. They are trying to prepare this place as soon as possible, because border guards complain that they have nowhere to put the illegal migrants.
"We have information that about 2,000 illegal migrants waiting to cross the border are staying in Hrodna now. There is different information," said Colonel Vidas Machaitis, deputy head of the State Border Guard Service.