Political Prisoner Stsiapan Latypau Was Assigned a Medical Examination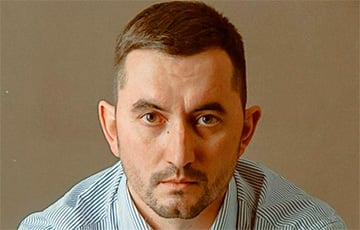 In court, he felt bad due to high blood pressure, and an ambulance was called.
On July 29, the trial of political prisoner Stsiapan Latypau continued in the Savetski District Court of Minsk. During the meeting, he felt bad. Doctors sent Stsiapan for additional examination, and the next meeting is scheduled for tomorrow, July 30, writes zerkalo.io.
At the very beginning of the trial, Stsiapan Latypau told his lawyer that he had high pressure in the pre-trial detention center.
During today's meeting, as on July 27, they questioned witnesses - chairmen of village councils, where Latypau's company treated the area with chemicals against cow parsnip. They all said that they had no complaints about Latypau's work.
At 11.30, Latypau asked to take a break and invite a doctor, as he felt bad. He said that he had high blood pressure in the morning, and the doctor gave him an injection, but he did not feel any better. The court decided to call an ambulance for Stsiapan Latypau.
The doctors were not allowed into the meeting room for a long time, and as a result, the doctors were not allowed to take Stsiapan to the hospital.
After lunch, the trial continued, but the defendant was not there.
As a result, Judge Aliaksandr Volk said that "due to the impossibility of continuing the session without the presence of the accused," the trial will continue on July 30, at 10.00. At the same time, he did not name the reason why Latypau was not in court.
According to the Viasna human rights center, due to poor health, doctors prescribed an additional medical examination for Latypau. Stsiapan himself is now in a pre-trial detention center on Valadarskaha Street.
Let us remind you that Stsiapan Latypau was detained on September 15 near the mural with "DJs of change."