Baranavichy Shoe Factory Administration Pushes Workers to Strike
3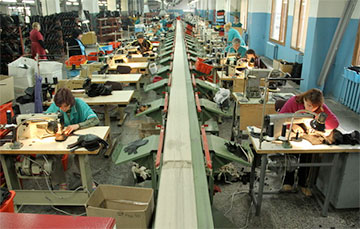 The workers were deprived of additional payments for amounts ranging from 100 to 1200 rubles.
The administration of the Baranavichy shoe factory deprived its employees of additional payments for certain periods of working hours: the amounts ranged from 100 to 1188 BYN, the Belarus za MKAdom telegram channel writes.
As a result, the salary of 12 employees turned out to be below the national minimum (400 BYN).
The workers complained to the so-called "prosecutor's office," which made a submission in which they demanded to eliminate violations of labor laws and pay extra money due to citizens.
The director of the enterprise did not fulfill the requirement, for which he was brought to administrative responsibility. Now the so-called "court" is engaged in collecting money for the shoemakers.
What do you think, will the employees be refunded the additional payments?
The correct answer is that only a strike will help.