"We Won't Tolerate It": Ursula Von Der Leyen Warned Lukashenka
21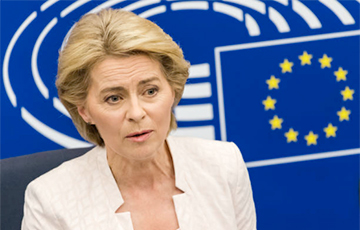 The head of the European Commission has made a strong statement.
Head of the European Commission Ursula von der Leyen said that Belarusian dictator Lukashenka uses migrants for the hybrid attack against the European Union.
This is reported by the Austrian newspaper.
"This is a hybrid attack on the European borders, and we won't tolerate it," she said.
The EU will continue to support Lithuania, Latvia and Poland, she said.
"We will find new ways to respond to such aggression to guarantee unity and protect our external borders," she said.
Poland, Lithuania and Latvia have reported that the number of migrants, particularly from Iraq and Afghanistan, trying to cross their borders from Belarus has risen sharply. There is evidence that Belarusian border guards themselves are sending migrants to different sections or "pushing" them into the territory of another country using special equipment.
On September 10-16, near the border with the EU and Ukraine, military exercises Zapad-2021 are taking place in Belarus and Russia. The Russian Defense Ministry said that 200,000 troops, 80 planes and helicopters, about 760 pieces of military equipment and about 15 ships are taking part in the exercise.