The Financial Bomb Is Ticking under Lukanomics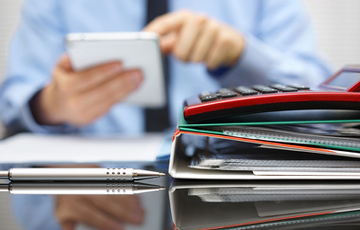 The expert named the most vulnerable spots.
Today, serious concerns in the Belarusian economy are caused by price stability, the level of inflationary expectations, and the state of liquidity in foreign currency.
Dmitry Kruk, a senior researcher at the BEROC Center for Economic Research, commented on the situation in the Belarusian economy:
- The covid recession turned out to be very modest by international standards. And even if we compare Belarus with itself in 2015-2016, when there was a crisis in the country, the recession as a result of the covid was overcome much faster than five years ago.
Vulnerabilities
Dmitry Kruk pointed out the most vulnerable spots in the Belarusian economy.
"What should we worry about today? First, it is about price stability and the level of inflationary expectations, as well as about the state of liquidity in foreign currency, mainly in the banking system," the expert said.
Dmitry Kruk dwelled on these problems separately. He noted that, on the one hand, rising prices are a global trend in many countries.
"But I can argue that this tendency is much more dangerous in Belarus since the ability of our National Bank to subdue inflation in the medium term looks very doubtful. And one of the reasons for this is the low degree of trust," said the economist.
"One can even speak of total distrust of both economic policy and the national currency and the banking system, which is one of the elements of the rapid growth of inflationary expectations. This potentially creates preconditions for an inflationary spiral for violations in the field of price and financial stability," he added.
The state of liquidity in foreign currency is one of the main pain points for today's Belarusian economy. This is again based on the behavior of the population. The expert reminded that, in the last six months, there has been a significant outflow of deposits from the banking system, primarily in foreign currency, which was especially intensified due to the political crisis and sanctions.
"To put it bluntly, people put their money under the mattress," he said.
Recession ahead
Dmitry Kruk emphasized that the situation in the economy cannot be considered only at the moment. It is necessary to remember about the long-term background, despite the good short-term situation.
In his opinion, numerous problems of the vulnerability of the Belarusian economy are still relevant.
"Stagnation has been going on for almost a decade. The growth that the economy neutralizes is not able to maintain even a stable level of well-being in relation to neighboring countries. This in itself triggers many negative trends," the expert concluded and noted that there is a risk of slipping into a recession next year, 2022.