Zelensky's Friends "Blurred" Lukashenka
11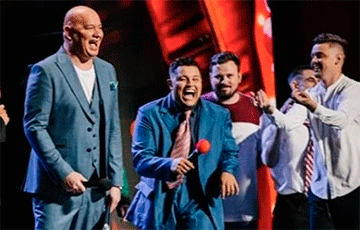 Cockroach is being harshly ridiculed in Ukraine.
Recent events involving the ruler of Belarus have become a joking matter in Ukraine, writes Salidarnasts.
In recent weeks, the company "Studio Kvartal 95," founded by incumbent president of Ukraine Vladimir Zelensky, has published several videos with a character named Lukashenka.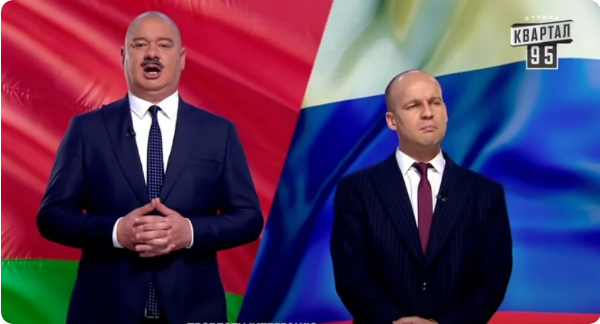 The authors of the latest program did not slide round the recent meeting in Moscow, where the rulers of Belarus and Russia said they had agreed on a package of 28 union programs to deepen integration.
The piece showed a scene with the conversation between "Lukashenka" and "Putin:
"Vladimir, and what was that beautiful expression you used to say about farting around on the country? "Carry out the integration." Oh, right, now I remember. Let the journalists in".
The authors of the program reminded of the well-known promise of the Belarusian ruler ("I will not hold on to this post for the rest of my life. As soon as the people refuse my services, I'll take my briefcase under my arm and leave") and noted:
"The result of the meeting (with Putin) was clear: Lukashenka, whatever one may say about him, is happy to give Belarus to anyone who wants it."
The following dialogue of the presenters continued:
"- Besides, the unrecognized president of Belarus...
- Already Putin?
- No, the previous one - Lukashenka."
The program also paid attention to the birthday present Lukashenka got from the daughter of one of the presidential security service employees - a picture of the ruler with a gun: "That's the daughter: she drew a picture and the new officer rank for her daddy at one fell swoop".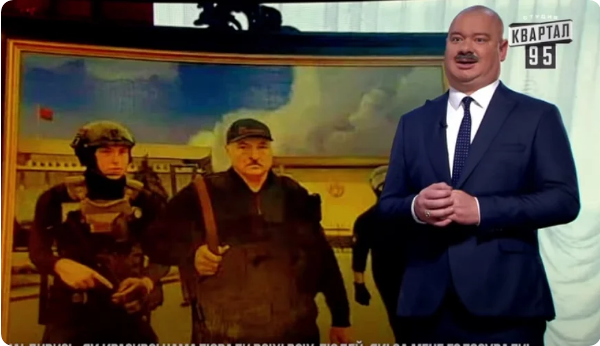 "Lukashenka is happy when he gets something drawn: either pictures or 80% in the elections," they joked in the piece, referring to the official results of last year's presidential election.