Insane Lukashenka Is Afraid Of New "Conspiracy"
32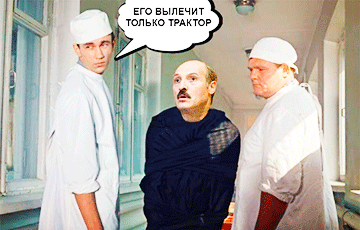 Nothing helps Cockroach anymore.
There is no need to repeat that the main enemy of the regime is Lukashenka himself. He is a traitor, a spy and organizes sabotage attacks. And yet, for some reason, he suggests looking for "spies" at industrial enterprises, says the Liusterka Ulady telegram-channel.
It is interesting how they will look for them. Will they offer to choose between the red-green and the wrw flag? But then who will stay to work?
And most importantly, nothing helps against the terrible conspiracies.