Iranian Migrant Did Not Manage To Enter Lithuania From Belarus And Threw Stones At Border Guards
9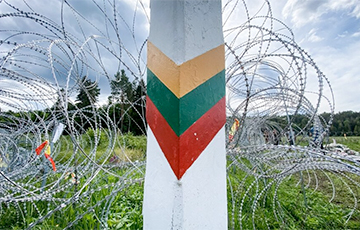 The incident took place at the Lavoriškių frontier post.
The situation with illegal migrants on the Lithuanian-Belarusian border remains tense. Aurelijus Kirilovas, the head of the Lavoriškių frontier post, told this to journalists of delfi.lt.
The Lavoriškių frontier post covers 22 kilometers of the border with Belarus. According to Kirilovas, their outpost has one of the highest traffic loads during the migrant crisis. Since August 3, when the ban on accepting migrants crossing the border illegally became effective, about 40 people have not been let in at this section.
Last Monday, the border guard said, an aggressive migrant was observed. "On Monday we had to turn around an insolent Iranian. He got angry about not being allowed in, swearing and throwing stones," Kirilovas says and adds that no force was used against the man. Some time later a car picked him and the other migrants up on the Belarusian side.
Kirilovas says that in July there were mostly citizens of Iran, now there are citizens of Cuba, India, Sri Lanka and Iran.