Cockroach Suddenly Flew to Sochi
23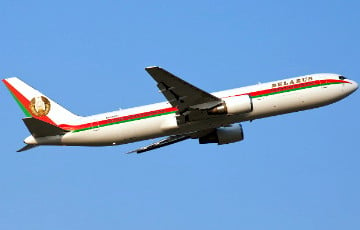 The propaganda tried to hide the visit from the Belarusians.
Russian state agency RIA Novosti reported, citing an unnamed source, that Lukashenka suddenly flew to the Russian resort town of Sochi.
"Lukashenka is on a private trip to Sochi," said the source of the Russian agency.
RIA Novosti reports that he allegedly "flew to rest at a vacation home."
Lukashenka's press service did not inform about his trip. Earlier, the planned visit was also not reported in the propaganda media.
It is known that Russian President Vladimir Putin went into quarantine on September 14 because "dozens of people in his inner circle have contracted the coronavirus."
The President of the Russian Federation spends his self-isolation at his residence in Novo-Ogaryovo near Moscow. So he is not in Sochi yet.