BBC: KGB Shot Dead IT Manager in Minsk
14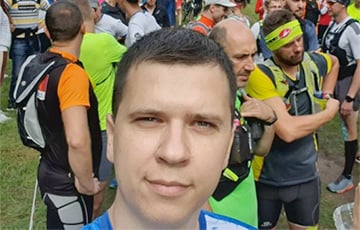 Authorities said he killed a KGB officer.
The Belarusian KGB has reported the murder of its employee while trying to search the apartment of a Minsk resident. The owner of the apartment was allegedly killed by return fire, his wife is detained. According to the media, the killed Minsk resident was an employee of a large IT company, reports the BBC.
State-owned ONT TV channel showed an edited video, filmed from different angles - from the entrance and the apartment. In some footage, men in plain clothes on the staircase demanded from the owners to open the door, threatening to break it down.
Other footage from the room shows a man with a hunting rifle, as well as a woman filming the incident on a mobile phone. The author of the footage is not known.
Then there is footage from the staircase again. People in plain clothes are hitting the door with a sledgehammer, then opening it with an angle grinder and breaking into the flat. A shooting starts, one of those who broke into the flat falls down, blood is on the ground.
The owner of the apartment was killed in the shootout. Media reports the man was Andrei Seltzer, an employee of US IT company EPAM Systems, who lived with his wife and their schoolboy son on Yakubovskogo Street 29.
"His 40-year-old wife, who made a video of the crime and assisted in its commission, has been detained on suspicion of complicity in the murder of the KGB officer," the IC said.
The whereabouts of their son during the shootout are not reported.
According to the Mediazone, the detained woman is now in the Minsk pre-trial detention centre on Okrestina Street.