Conscript Soldier Sentenced To Three Months In Brig For Protests In August 2020
8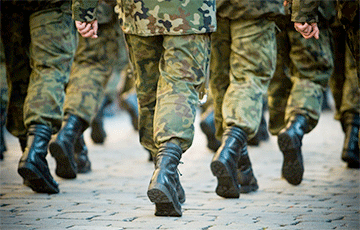 One of the evidence of guilt was a photo from social networks.
The Zavadski district court of Minsk has considered a criminal case against a conscript soldier, reports zerkalo.io.
He was accused of taking part in the protests on August 10 and 11 on Winners' Avenue in Minsk, namely "came out on the roadway, did not respond to lawful demands of police officers to stop unlawful actions."
"As a result, the traffic was blocked, which led, among other things, to the disruption of the work of public transport," the prosecutor's office noted.
The photos the guy posted on his social network page were one of the proofs of guilt.
He was found guilty under Part 1 of Article 342 (active participation in group actions, flagrantly violating public order, coupled with an outright disobedience to the legitimate demands of the authorities, resulting in the disruption of transport and enterprise) of the Criminal Code of Belarus.
The court sentenced him to three months of arrest to be served in the brig of the military commandant's office.
The verdict has not entered into legal force and can be appealed and contested against.