How Much Will Belaruskali Lose From Yara's Departure?
11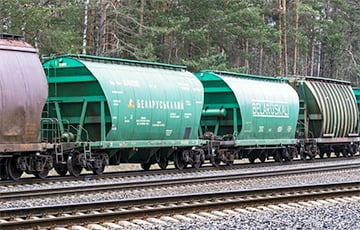 Even China may follow the example of the Norwegian company.
The Norwegian company Yara announced that it would end cooperation with Belaruskali from April. Yara is considered one of their key partners, writes Nasha Niva.
Yara explains its decision by difficulties with delivery logistics.
"This is essential to understand the company's behavior and why they were reluctant to leave the Belarusian market for a long time," says economist Ales Aliakhnovich. - For them, it was a profitable market, because it is closer, cheaper.
Belaruskali quite often used dumping, because it needed currency, and there was still a political concern, therefore, I think, Belaruskali was ready to provide a big discount so that Yara would remain a client.
Yara has a first goal of doing business. And if the company admits it, there is no problem. Worse, when cynical attitudes are used, they say that they care about the rights of workers, safety, but in fact they do nothing for this - not a single strike committee member of Belaruskali has been reinstated at work."
Although Yara is called our key partner, the majority of potash fertilizers are still marketed in other markets.
The three main buyers are Brazil, China and India. They account for 46% of Belarusian potash exports, or $ 1.13 billion (according to statistics for 2020). Norway in recent years has been only in 7-8th place (about 3% of exports by income).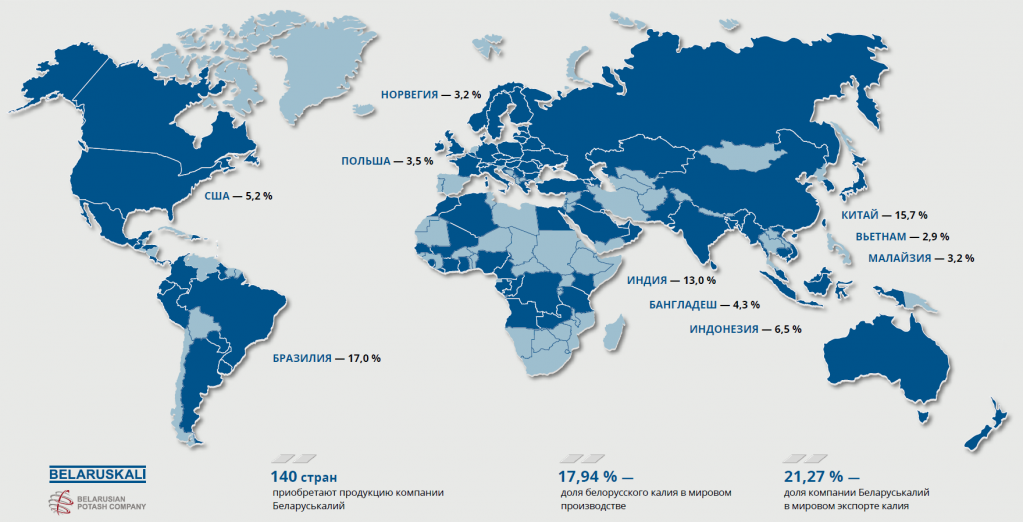 Although among individual companies, Yara may be slightly above this position, because in Norway it is the main player, and in China and Brazil, where the markets are large, buyers may be different.
"From 2016 to 2020, Yara purchased an average of about $ 80 million worth of potash fertilizers per year. In terms of tonnes, it acquired 5.5% of the export volume of Belarusian potash annually.
The client was important because he provided stability - five-year contracts. For example, with China, Brazil, India, the company usually signs annual contracts, every year you need to bargain. Yara was the closest partner - less logistics costs. Therefore, it is an important precedent that, due to the sanctions policy, they can no longer trade (although many players were interested in this)," says Ales Aliakhnovich.
It is possible that the company will try to bypass the sanctions, but so far it seems that the Norwegian client is really leaving the Belarusian market.
"This is because they are afraid of a spillover effect from US sanctions. Plus, sooner or later, the Lithuanian railway will also terminate the contract with Belaruskali - this is an additional risk, the economist believes. - Of course, it would be possible to deliver through Russia, but then the risk of American sanctions remains.
Potash fertilizers are such a unique product that later it will be difficult to explain to the Americans in statistics that they do not buy potassium from Belarus, but somehow the same volume of potash fertilizers is supplied to Norway ".
Whoever replaces Yara now, there will definitely be losses for Belaruskali and the Belarusian Potash Company. Otherwise, it would have immediately sold this 5% to conditional China, and not Norway.
"It is difficult to predict how much they will lose. But most likely it will be tens of percent (even up to 50%) of the contract with Yara (that is, somewhere around $ 10-40 million).
This will be the difference that the company will not get through the lower potash price, which will have to be offered to other buyers in order for them to acquire additional volume, as well as the cost of additional logistics (shipments to China, India, Brazil are significantly more expensive than to Norway).
And if the Lithuanian (and Latvian) railways refuse to transport potash, then they will have to use even more expensive services of the Russian railways and ports.
In addition, if Yara was forced to refuse supplies of Belarusian potash, it is unlikely that other democratic countries (for example, Brazil, India) would risk buying it.
Therefore, in the future, after April 1, other buyers may also refuse. And then the price of the issue will be much greater than just the losses from supplies to Norway.
Even China may not want to risk it. It would be a disaster for Belaruskali and the Belarusian Potash Company," the expert says.