Lukashenka Could Barely Hoarse His Speech
37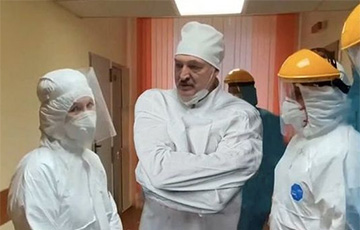 The dictator is seriously ill.
On January 11, Lukashenka arrived to the presentation of the awards "For Spiritual Revival", "Belarusian Sports Olympus", and special awards looking sick, and could hardly read his speech.
The dictator said one could study the course of "covid pneumonia" by his example.
According to international data, the death roll from pneumonia is the fourth largest in the world after injuries, cancer and cardiovascular diseases.
Earlier, Lukashenka said that he first had a coronavirus in the summer of 2020.