Poland Advises Belarusian Authorities To Send Deserter Czeczko For Psychiatric Examination
17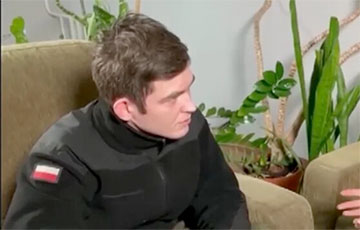 The escaped soldier had serious problems with alcohol.
The Polish military advised the Belarusian investigators to send deserter Emil Czeczko for a psychiatric examination.
The latter said that "he became aware of the murder of more than 240 migrants."
A Polish soldier who fled to Belarus was sentenced to six months of liberty restriction. He is forbidden to approach his mother closer than 50 meters, and also to abuse alcohol.
In May, drunken Czeczko beat his mother and threatened to kill her, after which the police intervened in the conflict.
After Czeczko got to the territory of Belarus, Lukashenka's propaganda began to actively use him.