Kommersant: Lukashenka May Face New Mass Protests In February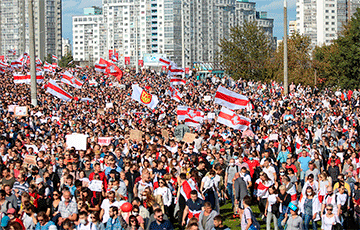 The activity of the dictator is not incidental.
The first attempts to make sense of what happened in Kazakhstan have yielded unexpected results. The root cause of the riots - the protest of people dissatisfied with the socio-economic situation in the country which was exploited by radical elements - was first sidelined and then completely forgotten, writes Sergei Strokan in the newspaper "Kommersant".
In this regard, quite revealing was the activity of Aliaksandr Lukashenka, who first warned of the threat of a coup in Uzbekistan, which surprised lots of people, and then proposed to the CSTO to assist Tajikistan urgently. President Emomali Rakhmon could not but take advantage of such a pass by declaring "hidden cells of international terrorism, extremism and religious radicalism". That is, he made it clear that one of the main strikes is being prepared precisely against Tajikistan.
The activity of the Belarusian ruler is not accidental: in February Lukashenka, who has been ringing all the bells, may face a situation that will make him speak of an "external threat", because then the country will hold a "referendum" on the new "constitution" and new mass protests are not excluded.