Lukashenka's Chasteners Withdrawn From Kazakhstan
25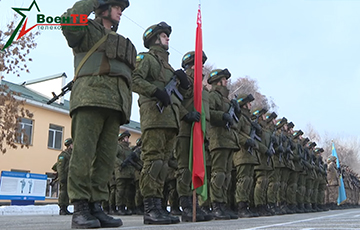 Video fact.
The Ministry of Defense of Belarus published video in its Telegram channel, confirming the fact that the withdrawal of the CSTO contingent from Kazakhstan began on January 13.
"Soldiers of the contingent of all CSTO member countries are marching solemnly in connection with the completion of the peacekeeping mission in the Republic of Kazakhstan," the ministry said.
We remind that independent experts found out that Lukashenka's chasteners were guarding strange objects - such as casinos and gambling houses - in Kazakhstan.