Seven More European Countries Joined Extended Criteria For Sanctions Against Belarusian Regime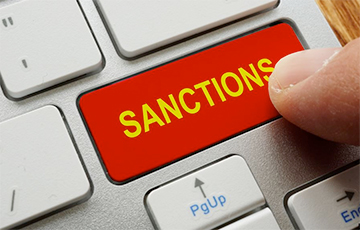 The EU has approved the decision.
On November 15, 2021, the EU Council changed the sanctions approach against the Lukashenka regime "in order to be able to respond to the instrumentalization of people, carried out by the Belarusian regime for political purposes". Third countries have joined the decision, Belsat reports.
Seven countries have agreed with the decision of the Council of the European Union, the Council website reports. The European Union approved the decision.
These are the four candidates for accession to the EU:
Albania,
Northern Macedonia,
Serbia,
Montenegro.
And three European Free Trade Association (EFTA) countries:
Iceland,
Liechtenstein,
Norway.
This decision does not impose sanctions on specific individuals and entities, but only expands the criteria for placing on the sanctions list. That is, seven more countries now have legal grounds to punish for creating a migration crisis, not only for events in Belarus itself (such as election fraud or political repression).
Shortly after the adoption of the extended criteria, on December 2, the European Union introduced a fifth package of sanctions. The sanctions list included Belavia, travel agencies Tsentrkurort, Oskartur, hotels Minsk and Planeta, Belarusnauta, Hrodna Azot, Hrodna Khimvalakno, Belshyna, head of a separate service of active measures of special forces of the State Border Committee Ihar Kruchkou, Lieutenant-General, head of the State Border Committee of Belarus Anatol Lappo, heads of border guard groups and detachments, judges, as well as spokesman of the Belarusian Foreign Ministry Anatol Hlaz, executive director of financial investigations of the State Border Committee Andrei Prakapuk, director of financial investigations of the State Committee Ihar Marshalau, head of the ONT TV channel Marat Markau and others.
The mentioned seven countries joined the fifth sanctions package on December 23. Now they have also supported the decision on the principle under which such sanctions could be imposed.
Norway was an important trade partner of Belarus: the company Yara used to buy potash fertilizer from Belaruskali, but on January 10 it decided to stop buying it until April 1. Belarusian exports to Norway (mainly potash fertilizers) were worth $132.3 million in 2020, while imports (partly fish) were worth $179.6 million.
Serbia has a visa-free regime and a free trade agreement with Belarus, used to buy arms from Belarus and organize joint exercises. In 2020, Serbia imported goods worth $52.7 million and services worth $46 million from Belarus, while Belarus imported goods worth $57.9 million. Serbian business oligarchs the Karic brothers, whose business (developer Dana Holdings) came under sanctions not only by the EU but also by the United States in summer 2021, operate in Belarus.