Siarhei Tsikhanouski Says What Will Accelerate Regime's Collapse By 10 Times
8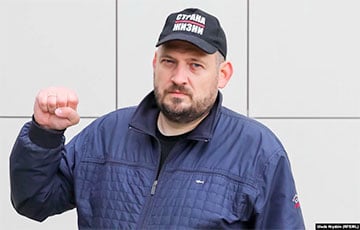 The people's blogger has called to disconnect the regime from SWIFT.
The cyber partisans have published a recording of political prisoner Siarhei Tsikhanouski talking to a lawyer in prison. The people's blogger is calling to disconnect the regime from SWIFT, the international interbank system for transmitting information and making payments:
- So that's the only thing that can help - the crisis. There is nothing else.
Speaking about the Lukashenka "referendum" on the Constitution, Siarhei Tsikhanouski said that he "really hopes" that the people won't go for it.
- The slogan "Leave!" is the most important thing, - said the people's blogger.
- Cutting off SWIFT is a very effective measure. We need to ask for it directly. It will speed up tenfold all movements in general.