Belarus Among Countries Most Tied To Oil Industry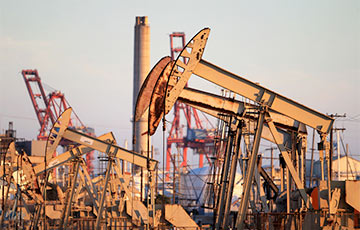 To which extent is our country hooked on the "hydrocarbon needle"?
The BusinessFinancing.co.uk project compiled an infographic that published the main volumes of imports and exports for all countries of the world. According to the project, Belarusian commodity trade is tied to oil and oil products.
A study based on information from the International Trade Database (CEPII) showed that oil and oil products are the main import item in 128 countries of the world, including Belarus. The top four importers of this fossil fuel are China, the US, India and South Korea.
In Europe, apart from Belarus, oil and oil products dominate as the main import product in the Baltic countries, Ukraine, Moldova, Italy, the Netherlands and other countries.
At the same time, 59 countries of the world export oil and oil products more than anything else. Belarus is also among them, writes thinktanks.by.
Saudi Arabia is the world's largest oil exporter. In 2020, according to OPEC, the country sent abroad 6.66 million barrels of "black gold" per day. This is only 380,000 barrels less than in 2019.
The second place in the ranking of exporting countries is occupied by Russia, which sold 4.65 million barrels of oil per day in 2020. This is 600,000 barrels less than a year earlier.
Iraq ranks third with 3.43 million barrels per day.
According to the infographic compilers, 17 European countries export more oil than any other product. And again, Belarus is one of them.