Strain "Omicron" Rages In Minsk
13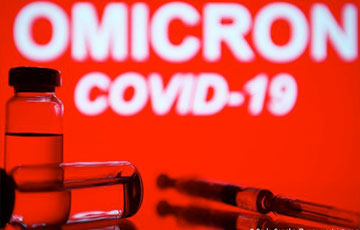 It has infected about 80% of the sick.
The "omicron" strain is prevailing in Minsk. Approximately 80% of ill people are infected with it. This was stated by the chief doctor of Minsk city centre of hygiene and epidemiology, Sviatlana Yarmak, reports the Minsk-News agency.
"Omicron will supersede other strains of coronavirus infection in February," the report said.
Earlier, Deputy Health Minister Alena Kratkova said that "Omicron" is spreading very rapidly in Belarus.
- According to the latest data of epidemiologists, "Omicron" has already accounted for more than 50% of the circulating strains of coronavirus in Minsk over the last week. The proportion of "omicron" is slightly lower in the regions, but this is a matter of time. So we have "Omicron", but so far we cannot say that it is the only one. Omicron, delta are circulating, we also have influenza.