Polyclinics Are Flooded With 'Omicron' Patients
33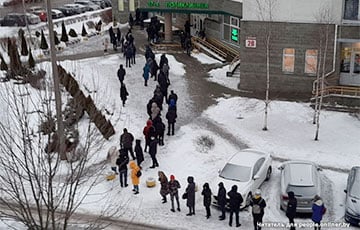 People are standing in queues, long tails are lining out of the buildings.
Today, since the early morning, the readers of onliner.by have started sending photos of what is going on outside clinics. Similar photos and videos appeared in social networks. People are standing in queues, long tails are lining out of the buildings. Attempts to call a doctor over the phone are also not very successful: an automated informer reports that the call will be processed in about half an hour... The day before, the Ministry of Health had been reporting record numbers of COVID-19 cases. This is how these figures look in the field.
The situation is similar at the 37th Polyclinic in the capital.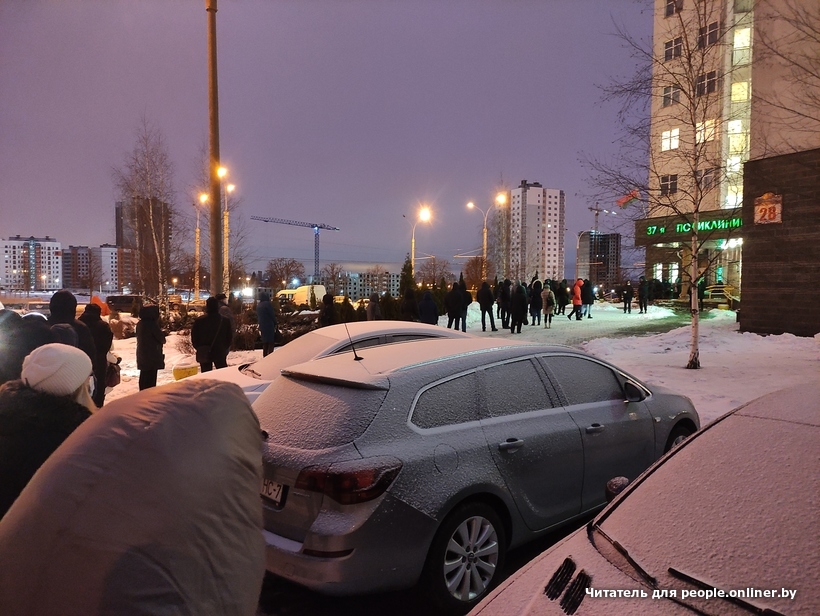 According to the readers, the people have come for an initial doctor's check-up.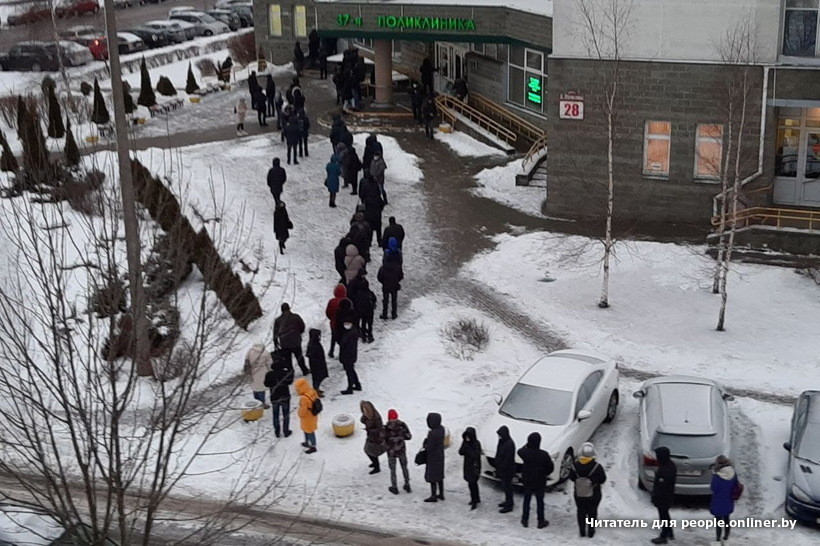 The Homel online public page shows what's going on in the local polyclinic No. 3.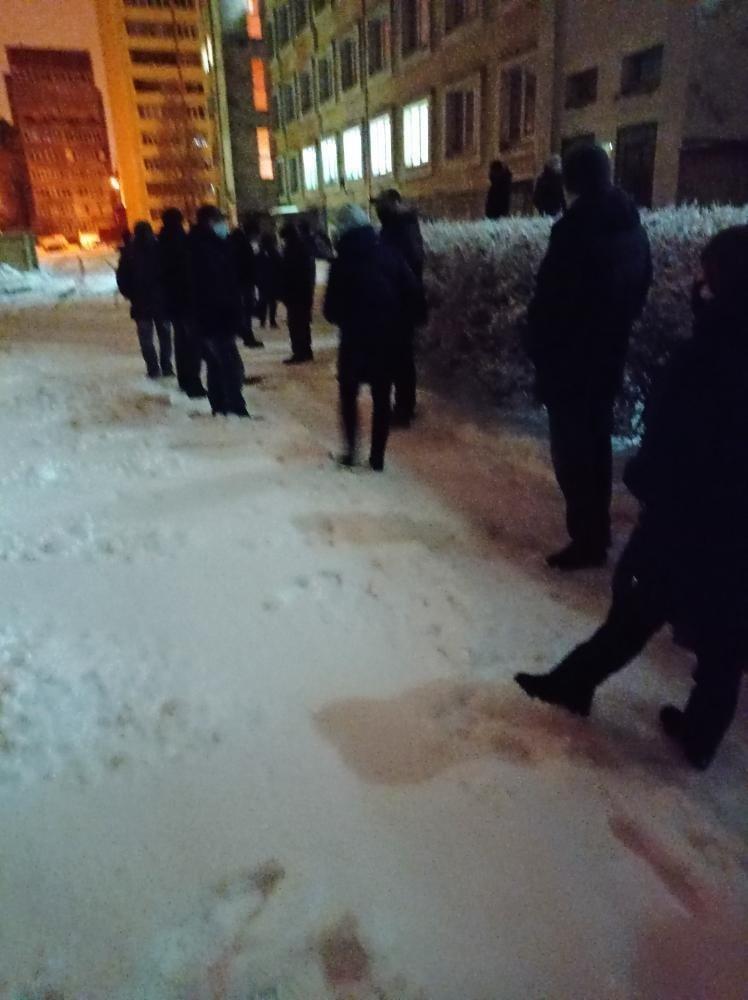 A similar picture is in the polyclinic No. 20 in Minsk.
And this is the atmosphere in the polyclinic No. 35.
Minsk polyclinic No. 39 is not far behind. The picture was taken at 7:25.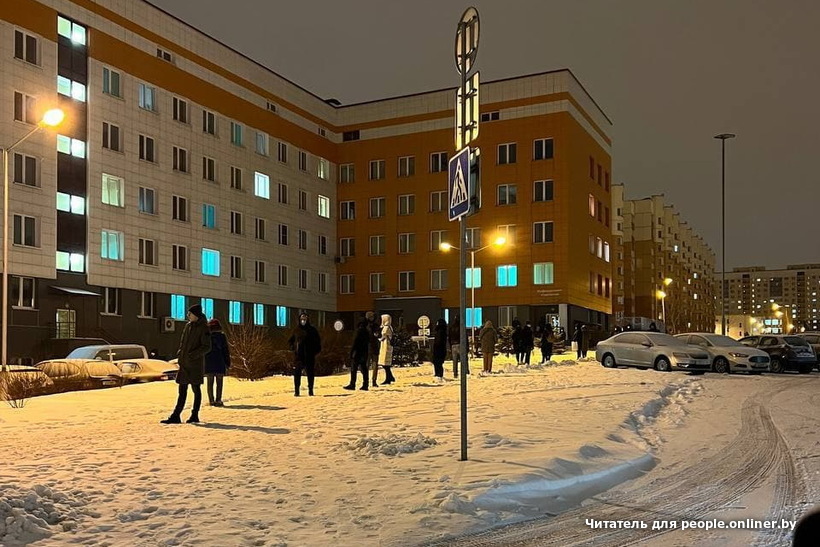 Polyclinic No. 8 in Uruchcha, 8am. The reader clarifies: there are 80 people outside, while inside there's a queue up to the first floor.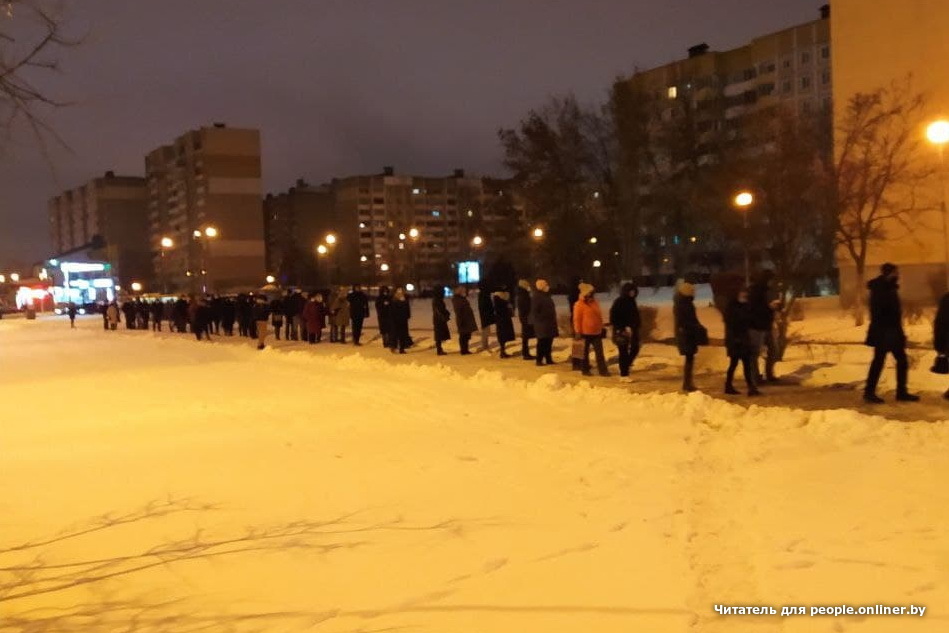 The user, who sent photos from the 13th polyclinic in Minsk, worries: people will get cold before it's their turn.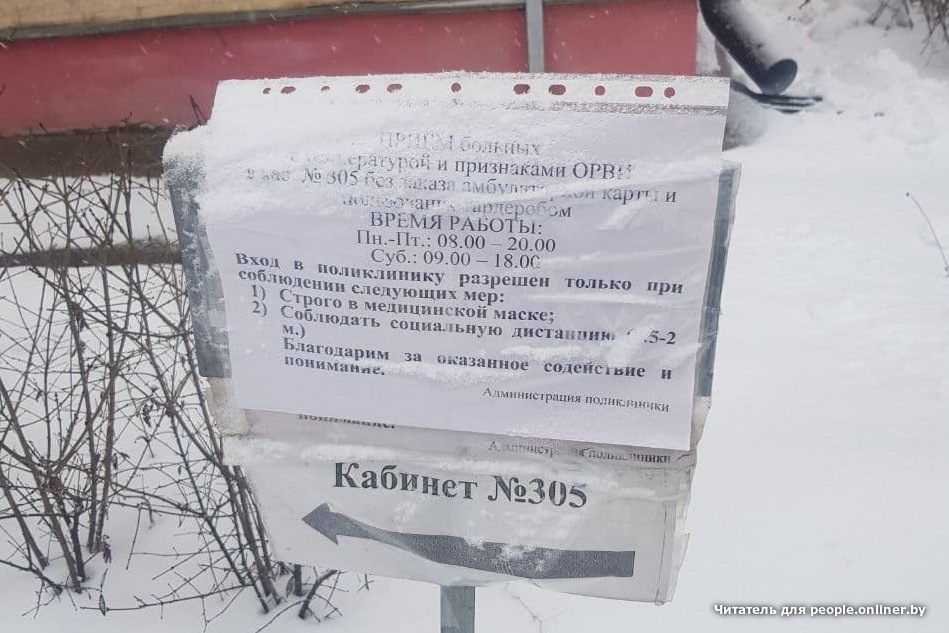 It is not any easier in Dziarzhynsk.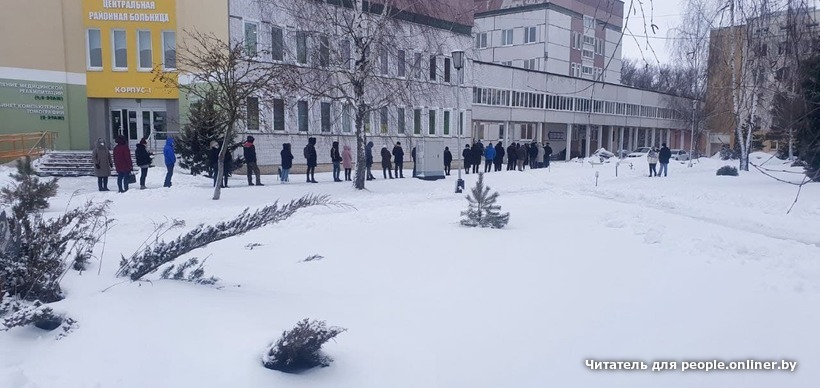 It is crowded inside the 35th polyclinic.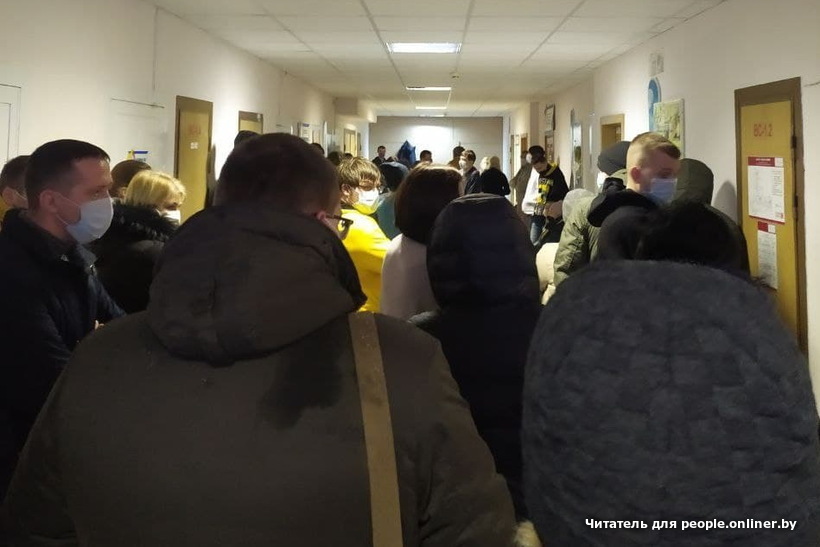 Fanipal joins our marathon.
Apparently, the telephone lines of health facilities are also overloaded. "Approximate waiting time is 27 minutes," announces an automated voice when trying to call the polyclinic. Some people can't even get through to the answering machine.
However, for example, reader Kiryl, assigned to the 20th polyclinic in Minsk, has managed to do so. At the 473rd attempt.
"One person deals with both calls and the live queue," the reader explains. "The algorithm is as follows: they pick up the phone - say 'wait' - serve two or three people on the live queue - then one on the phone."