White Сoats: Belarusians, Take Your Safety Into Your Own Hands
4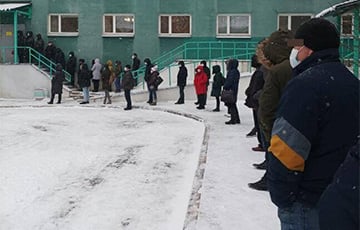 The Lukashists lost out the fight against coronavirus.
That is the face of the "omicron" outbreak in Belarus, writes the White Coats telegram channel.
Endless lines for clinics, starting even before dawn. People wait for several hours in line to see a doctor. Feverish children are waiting for hours as well. It is practically impossible to call a doctor at home due to the workload and the huge influx of patients.
"Stability" and "successful anti-epidemic work" look like that. Did we understand everything correctly, the Ministry of Health?
Belarusians, take your safety into your own hands: be sure to wear masks, wash your hands, and observe social distancing measures. It is highly important now.