Belarusian Authorities Are Going To Buy Sputnik V At Price Of Pfizer Or Moderna
14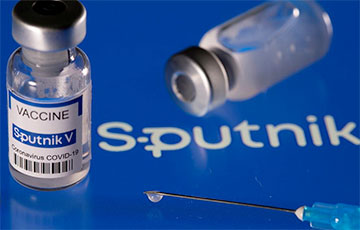 The budgeted prices are inadequately high.
The relevant conclusion can be drawn from the statement of Tatsiana Runets, chairman of the Standing Committee on Economy, Budget and Finance of the "Council of the Republic," writes Nasha Niva.
Speaking about the Belarusian budget for 2022, Runets said that 8.4 billion rubles will be spent to finance health care. Of those, 240 million is planned to purchase at least 4 million doses of the vaccine Sputnik V. The production is going to be organized on the basis of Belmedpreparaty.
If guided by the rate of the National Bank, it turns out that the Belarusian budget provides for the price of a dose of two-component vaccine at about $23.
It is indicative that Russia previously determined the maximum selling price for Sputnik V at the level of 866 Russian rubles 81 kopecks. Taking into account the delivery can be rounded up to 900 rubles, it comes out to 31 Belarusian rubles or $12, which is half as much as the price declared by the Belarusian authorities.
In addition, with the budget voiced by the senator, it comes out that it would be cheaper for Belarus to buy a two-component vaccine Pfizer-BioNTech (Comirnaty ®), which costs $19.50.
At least this is the declared price for the first 100 million doses. The cost of one of the world's most expensive two-component vaccines, Moderna, is also not unaffordable for Belarus - it varies from $25 to $37. Not to mention Johnson & Johnson's single component vaccine - $10 per dose, or AstraZeneca's two-component vaccine, which Europe buys for $2.15, and UK and US for $3-4.
It should be noted that both Pfizer, Moderna, Johnson and AstraZeneca are WHO approved and vaccination with them in many countries exempts from the need to have PCR at entry or quarantine. Whereas having a Belarusian certificate of vaccination with Sputnik does not yet exempt from even having a PCR when entering Russia, not to mention other countries.