Third Criminal Case Started Against Palina Sharenda-Panasyuk
5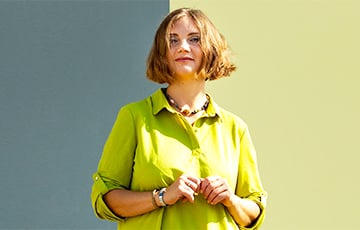 This was reported by the husband of the political prisoner.
Lukashists opened another criminal case against political prisoner, activist of the European Belarus civil campaign Palina Sharenda-Panasyuk. This was announced by her husband, European Belarus activist Andrei Sharenda:
"A short message came from Palina. It became known that on October 9, Palina left the punishment cell after 40 days of being there. But new papers had already been prepared to place her in a cell-type premise for two months. Perhaps Palina is already there.
It also became known that another criminal case was opened against Palina under Part 2 of Article 411 ("Malicious disobedience to the requirements of the administration of the correctional institution:). After serving her term in the cell-type premise, Palina can be transferred to the pre-trial detention center #3 in Homel.
There is no doubt that the bastards will sentence Palina to another 1.5-2 years in a concentration camp."