Road To Kherson's Open: Ukrainian Troops Dislodge Occupants From Snehirivka
9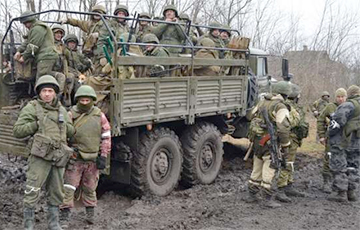 The AFU are on a clear road to the capital of the region.
Ukrainian defenders continue to fight in the Yuzhnobug direction. Yesterday alone, eight settlements in Beryslavshchina were liberated. Today, the escape of the Russian army from the Mykolaiv region is also reported.
On October 5, the Telegram channel Operativnyi VSU posted a screenshot of a Russian subpublic on the Network.
It reports that back on October 4, the Russian army left Snehirivka (Bashtanka district, Mykolaiv region). However, they also reported that Ukrainian troops entered the settlement. The most interesting thing is that this settlement has a direct route to the occupied Kherson.
The Network has footage of one of AFU battles in the Yuzhnobug direction. UC South says that in just two days, the Ukrainian defenders have managed to advance 10-20 km deep into the region in the north of the Kherson region. Meanwhile, the Ukrainian artillery strikes at the enemy's logistics. Yesterday, there was another strike at the Antonovsky bridge. In the case of a escape across the Dnipro, the enemy may have a "traffic jam" in the river area. On October 4, Ukrainian defenders shot down two enemy helicopters in the Kherson region.