Ukrainian Army Ruins 100 Km Of Russian Front
5
Kirylo Danylchenko
5.10.2022, 12:29

28,148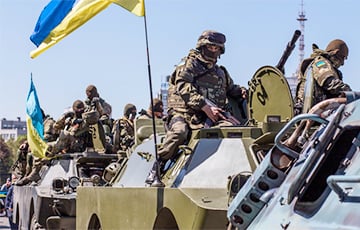 For the invading troops, a classic collapse occurs.
For the second time in a month, the Ukrainian army, inferior to the enemy in aviation, armored vehicles and in the number of guns per kilometer of line, collapsed an 80-100 km front of the enemy. The damned Davydov Brod, that sucked so much blood, is Ukrainian.
For the first time since the Second World War, it is not the Syrians, not the Libyans, not the Iraqis, not the numerous friends trained by the Soviets, who, according to Russian patriots, know nothing about air defense and logistics, are fleeing in a panic.
It is the heirs of the victorious grandfathers, who should have raised an eyebrow, and Ukraine would have surrendered. Having defended dissertations for years, how the S-400 will bring NATO to its knees, and hypersonic missiles with the Solntsepyoks will leave no stone unturned in the enemy camp.
Pulled out of the defense layered, leaving already dozens of T-62s, because the newer tanks were hammered, with the regiment commanders killed. A classic collapse, when the Armed Forces of Ukraine pass 20-25 km per day.
History is being made right now.
Kirylo Danylchenko, Facebook