Anti-Aircraft Missile Systems Movement Spotted Near Minsk
6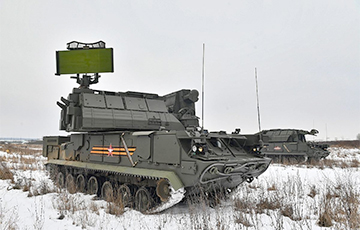 This refers to Tor-M2 systems in particular.
Near Minsk, an echelon with the Russian-made Tor-M2 air defense system was seen.
"According to preliminary data, a train with various military equipment, including the Tor-M2 air defense systems, was spotted in the Minsk region today," Unian reports with a reference to Belarusian Telegram channels.