Case Of Nobel Laureate Ales Bialiatski Brought To Court
5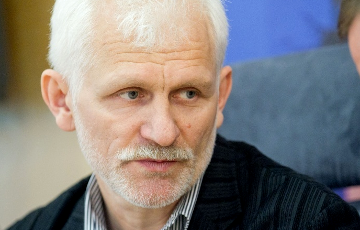 What Lukashists accuse him of.
The Prosecutor General's Office of Belarus submitted to court a criminal case against representatives of the Viasna human rights center Ales Bialiatski, Valiantsin Stefanovich, Uladzimir Labkovich and Dzmitry Salauyou. According to the Office, human rights activists are allegedly involved in smuggling a large amount across the border, as well as in paying fines on behalf of the repressed.
As stated in the message of the Prosecutor General's Office, human rights activists will be tried under two articles of the Criminal Code — they are accused of smuggling by an organized group (Part 4 of Article 228 of the Criminal Code) and financing "actions grossly violating public order" (Part 2 of Article 342 of the Criminal Code).
The sanction of the first article provides for up to 12 years in prison. According to the materials of the case, human rights activists allegedly transferred undeclared 201,000 euros and 54,000 dollars in cash from Belarus to Lithuania.
They are also accused of paying fines and lawyers' aid for those repressed for protests, helping to reimburse the costs of staying in a pre-trial detention center during an administrative arrest.
With regard to Dzmitry Salauyou, special proceedings are being held — he will be tried in absentia. As for Ales Bialiatski, Valiantsin Stefanovich and Vladimir Labkovich, they were left in custody.
Important to note, human rights activist Ales Bialiatski has been advocating for democratic changes in Belarus for decades and defended the rights of political prisoners. In early October, he won the Nobel Peace Prize, and he is now behind bars.
Bialiatski was held in a detention center for a year, allegedly for tax evasion. In September, this case was stopped, but the investigation brought a new charge.